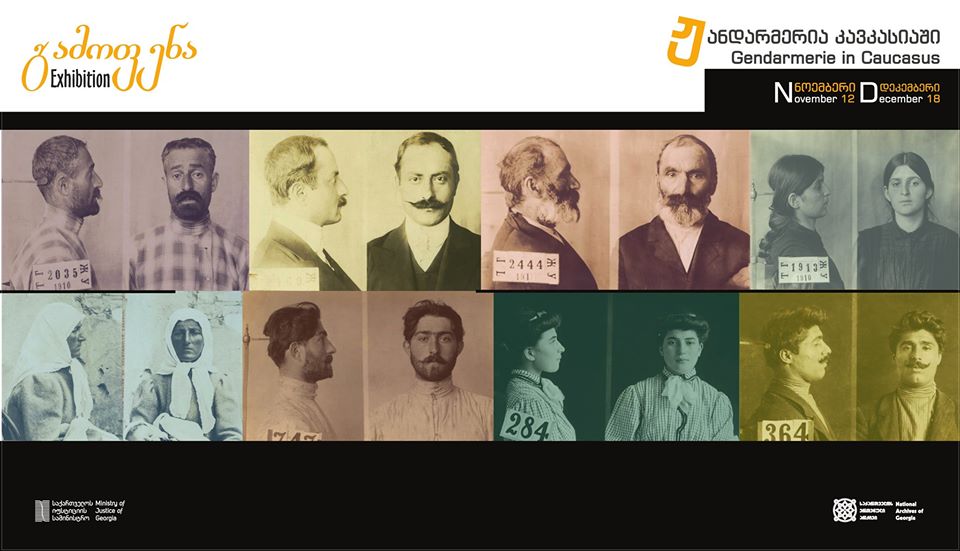 Exhibition 'Gendarmerie in Caucasus' to be opened on November 12
Exhibition "Gendarmerie in the Caucasus" will be opened at the Exhibition Pavilion of the National Archives of the Ministry of Justice of Georgia on November 12.
According to the National Archives of Georgia, the exhibition will feature both original documents and photographs from the Tbilisi Gendarmerie Foundation, including written documents, surveillance materials, secret correspondence and other interesting documents created by the organization in 1839-1917.
According to the agency, the cards on prisoners created by the gendarmerie in 1904-1917 are attached to the material. Among the prisoners, there are Georgian public figures and politicians who had problems with the gendarmerie because of their activities. In the materials, you can find photographs and cards of Mikhail Javakhishvili, Noe Zhordania, Noe Ramishvili, Razhden Arsenidze, Anna Sologashvili, Zakaria Chichinadze, Ioseb Imedashvili and other prominent people.
The gendarmerie was the secret (political) police of Tsarist Russia created in the 1820s. Its goal was to expose state and political crimes and to fight against them, – the National Archives of Georgia said.
The exhibition will continue until November 18 at the National Archives Exhibition Pavilion.