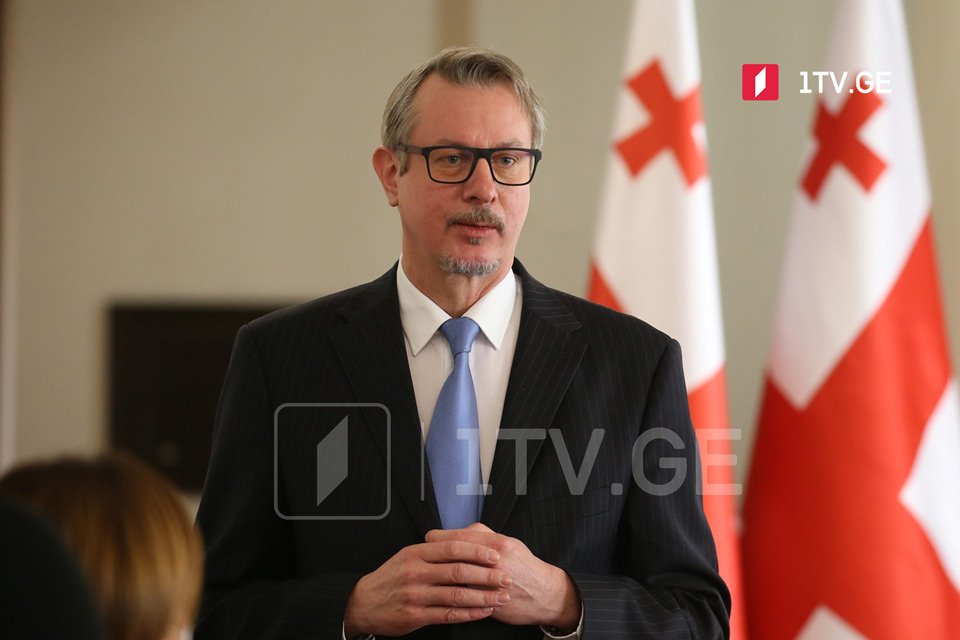 European leaders condemned recognition of Luhansk and Donetsk in strongest possible terms, EU Ambassador said
EU Ambassador to Georgia Carl Hartzell remarked on Russian President Vladimir Putin's move to declare Ukraine's two regions of Luhansk and Donetsk as independent entities by signing a decree yesterday.
According to Carl Hartzell, the recognition serves as a "blatant violation of the international law."
"European leaders have already come out and condemned, in the strongest possible terms, the decision taken by President Putin yesterday to recognize the Ukrainian oblasts of Lugansk and Donetsk. And it is taking place in blatant violation of international law. It is another example of how a vision of the security order, without rules in the end, to the detriment of everyone's security. As we speak, European leaders are consulting with partners on what should be the next appropriate step, so I will not be able to comment on this at this point. We are also looking forward to a continuous consulting with the Georgian authorities about both, what it means for the region, including Georgia, and what is the appropriate conclusion to be drawn from this situation," EU Ambassador said.
Russian President Vladimir Putin signed a decree on February 21 recognizing the independence of Ukraine's two separatist regions Donetsk and Luhansk, sending Russian troops there to "maintain peace".