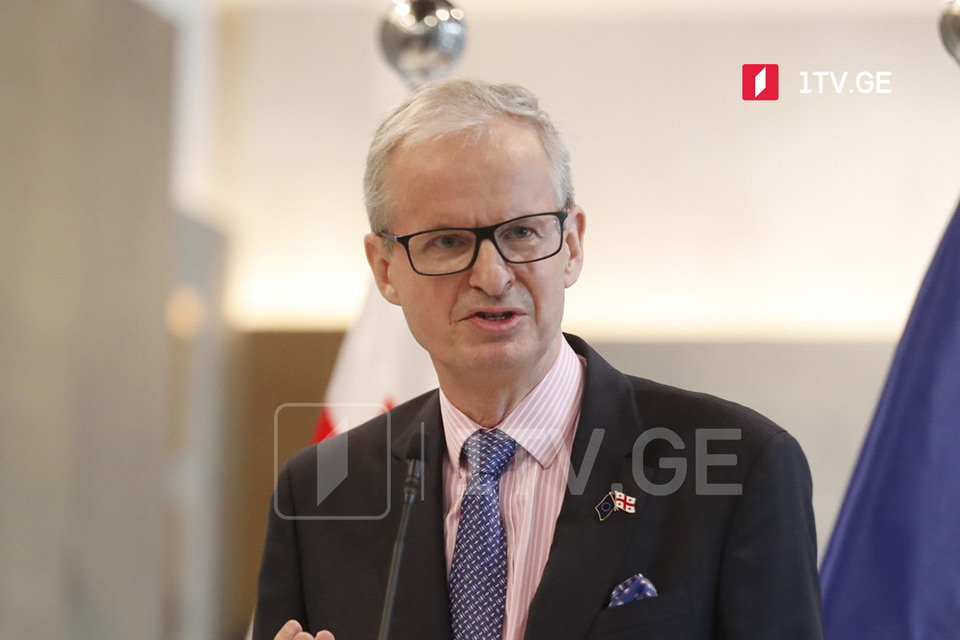 EU mediator hopes opposition to be constructive
EU mediator Christian Danielsson says Georgian political actors in the negotiation process should see the need for compromises.
"Lots of work has been done. We are continuing to work, and there are serious issues that remain to be solved. It is important now that the parties, who have been constructive, continue to see the need for compromises," EU Mediator briefed reporters before his meeting with Georgian President.
Danielsson noted that European Council President Charles Michel tasked him to mediate the process.
"I have a task from President Michel to help in mediating. That is what I am doing, and that is why I am staying. We had a good meeting this morning with the opposition. We continue to have meetings during the day," he stated.
European Council President Charles Michel's Personal Envoy arrived in Georgia on March 12 to lead the EU-backed mediation effort in Georgia.
Christian Danielsson held meetings with the government and the opposition. He decided on Sunday to prolong his stay in Tbilisi to help the sides to reach an agreement.