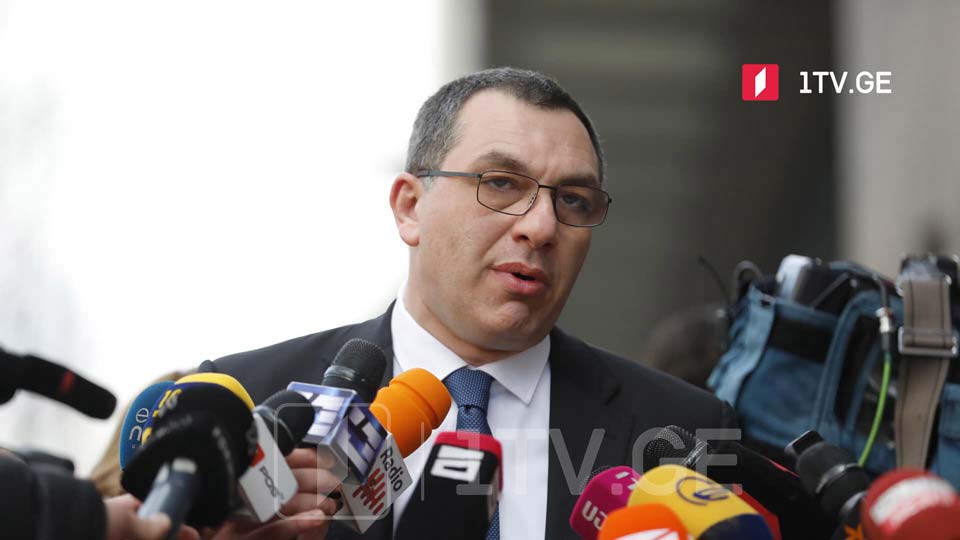 European Georgia's Bokeria conditions early elections and political prisoners for Danielsson's paper signing
"GD retreated under pressure, but certainly not enough," said Giga Bokeria, leader of the European Georgia, after the Georgian Dream signed a document drafted by the European Council President's personal envoy Christian Danielsson.
Bokeria still conditions early elections and the release of political prisoners for signing the compromise paper.
"It is clear that the positions were converged on three points from the plan presented by President Michel, but there are two points that have not been agreed yet. It is the political prisoners' release. We must see them free and political persecution stopped. Talakvadze did not say anything about it and was vague. As to the early elections, he, for the first time, allowed the opportunity to agree on them, but he mentioned some incomprehensible, vague and illogical test towards the ruling party obtaining 40 per cent of electoral support. We have a firm position, either we have early elections or a plebiscite, where the majority would decide whether there should be early elections and not 40 per cent against 60 per cent. Now we have to agree on two main points, and Ivanishvili and his entourage must come to their senses," Giga Bokeria said.
The ruling Georgian Dream party publicly signed the compromise solution prepared by the European Council President Charles Michel's personal envoy Christian Danielsson earlier today.
Georgian opposition parties that won seats in the Georgian Parliament of the 10th Convocation believe the 2020 parliamentary elections were a fraud. They have been demanding repeat parliamentary elections and the release of the United National Movement Chair, Nika Melia, and the co-founder of the TV channel Mtavari Arkhi Giorgi Rurua.
The second EU-mediated attempt to solve political crises in Georgia failed. EU mediator Christian Danielsson proposed a solution to political actors on March 31.