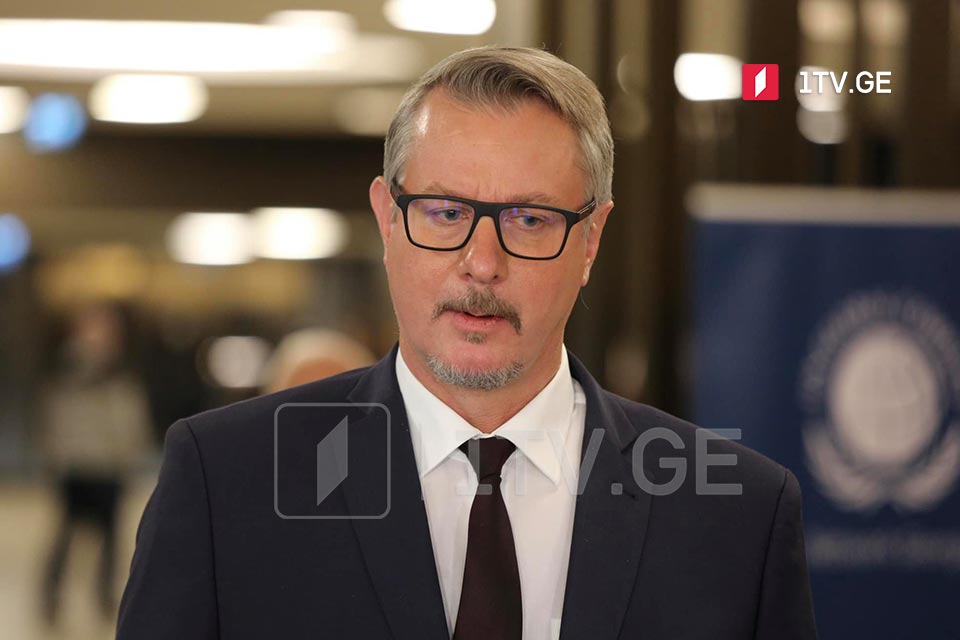 EU Ambassador to welcome ex-president's transfer to Gori Hospital, MPs ending hunger-strike
EU Ambassador to Georgia Carl Hartzell welcomed the actions taken on November 19 with regard to ex-president Mikheil Saakashvili's transfer to Gori Military Hospital and MPs' ending their hunger strike.
"Welcome actions of yesterday to address serious health situation of Mikheil Saakashvili, and end of hunger strikes of Ms Khoshtaria and others.
Hope opportunity will be seized for further progress. Fundamental rights, objective medical advice and due legal process remain key," EU Ambassador tweeted.
Jailed ex-president Mikheil Saakashvili was transferred from the Gldani N18 prison infirmary to Gori Military Hospital late last night. Georgia's third president has been on a hunger strike since October 1. Several MPs, including the Droa party leader Elene Khoshtaria, were on a hunger strike in solidarity with Mikheil Saakashvili.
Welcome actions of yesterday to address serious health situation of Mikheil Saakashvili, and end of hunger strikes of Ms Khoshtaria and others. Hope opportunity will be seized for further progress. Fundamental rights, objective medical advice and due legal process remain key.

— Carl Hartzell (@CarlHartzellEU) November 20, 2021