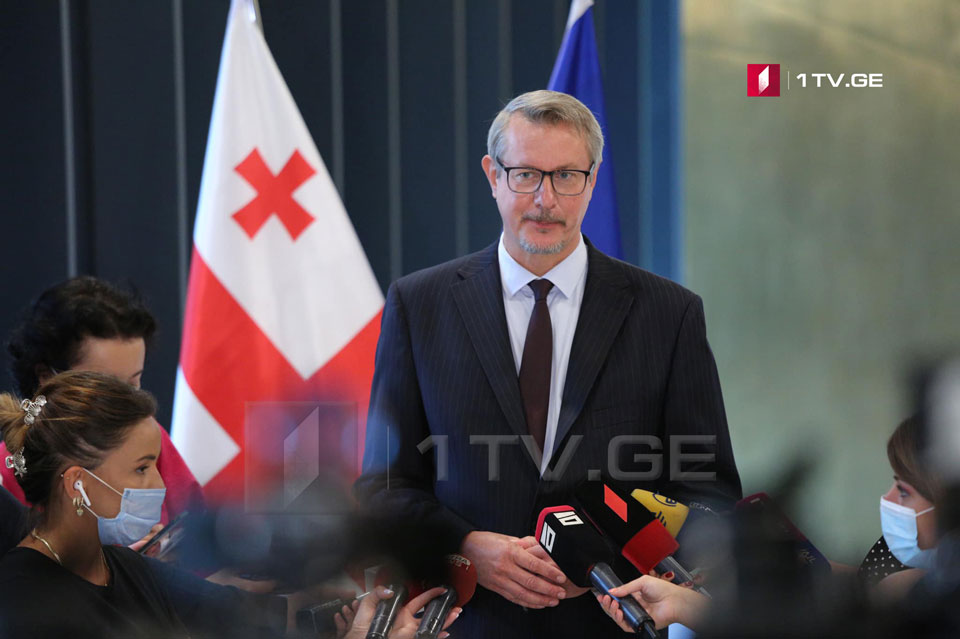 EU Ambassador to Georgia: All political parties request me to be facilitator to this dialogue
I would like to remind everyone about the fact that I came in as a facilitator to this dialogue at the request of all political parties. Carl Hartzell, EU Ambassador to Georgia, answered criticism of the ambassadors by the political parties.
He said he would never have taken on this role by trying to muscle himself in because it is a very difficult role to play.
As facilitators, we are offering a space for negotiations between the political parties, and we are offering to assist in advancing talks where the decision lies in the hands of political leaders, the EU Ambassador said.
I will remain committed to playing this role as long as I find that the political sides find that role helpful. The moment I feel that my role is hindering or is not making any difference to make progress, then my mandate is over, Hartzell said.