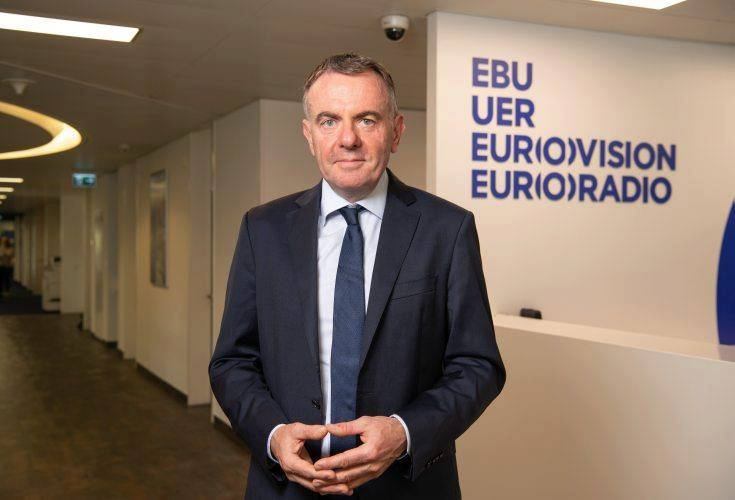 EBU General Director thanks Vasil Maghlaperidze for work
Noel Curran, General Director of the European Broadcasting Union (EBU) thanks Vasil Maghlaperidze, former General Director of Georgian Public Broadcaster (GPB) for his work.
In a letter Curran said that under Maghlaperidze's leadership, Georgian Public Broadcaster transformed its image, attracted new viewers and reached success.
"We heard the news that you've taken the decision to resign as DG of GPB. On behalf of all of us at the EBU I would like to congratulate you for the many achievements realized under your leadership and for the legacy you leave at GPB.
Over the last three years GPB has transformed its image, enriching its programme offer and developing a strong digital and online presence to reach new audiences and ensure the continued relevance of Public Service Media in Georgia.
During the challenging time of confinement earlier this year we saw how GBP stepped up to deliver valuable and trusted content, including essential educational content, and unified citizens living through exceptional moments of isolation.
I wish you every success in your future endeavours and am confident that GBP will continue to build on your achievements and pursue its journey into a genuine public service broadcaster," reads the letter.
Also, based on the letter, EBU General Director pledges support to Tinatin Berdzenishvili, Acting GPB General Director. As Noel Curran wrote, Berdzenishvili is "widely respected across the EBU community" and will have "full support in her role as interim DG."
Vasil Maghlaperidze has quit post of General Director of Georgian Public Broadcaster (GPB) on August 18.