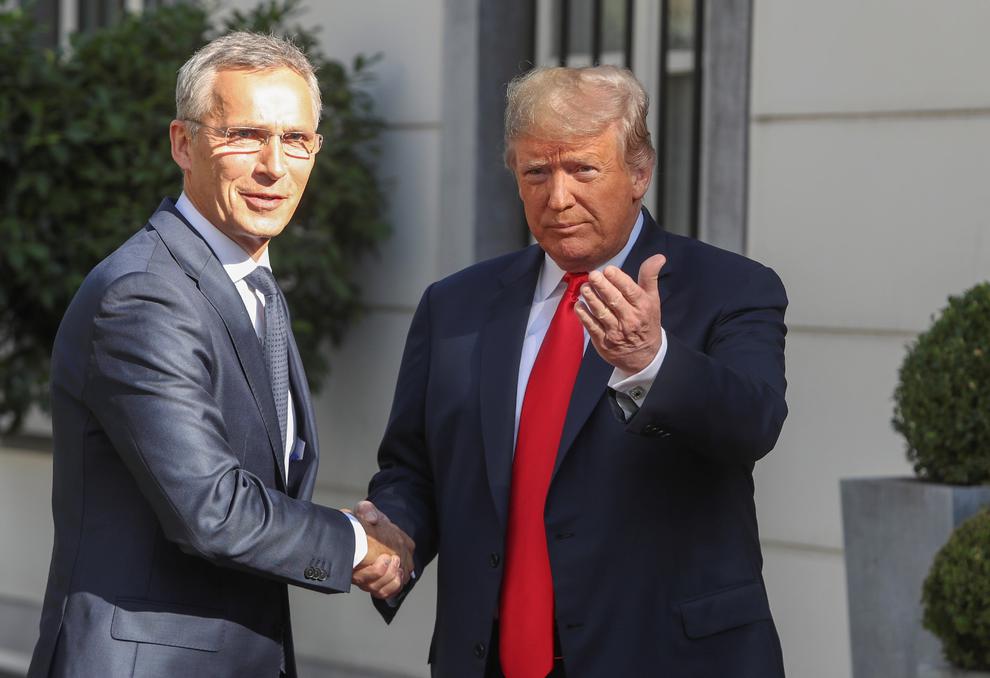 Donald Trump arrives in UK ahead of NATO summit
The U.S. President Donald Trump has arrived in the UK for a meeting of the defence alliance NATO.
President Trump is due to have separate talks with German Chancellor Angela Merkel, French President Emmanuel Macron and NATO Secretary-General Jens Stoltenberg.
Trump will attend a working lunch with representatives from Estonia, Greece, Latvia, Poland, Romania, Lithuania, Bulgaria, and the UK.
NATO leaders will gather on December 3 for a summit to mark the alliance's 70th anniversary. The 29 allies will meet in London symbolically since the first headquarter office of the military block was located in the capital of England.