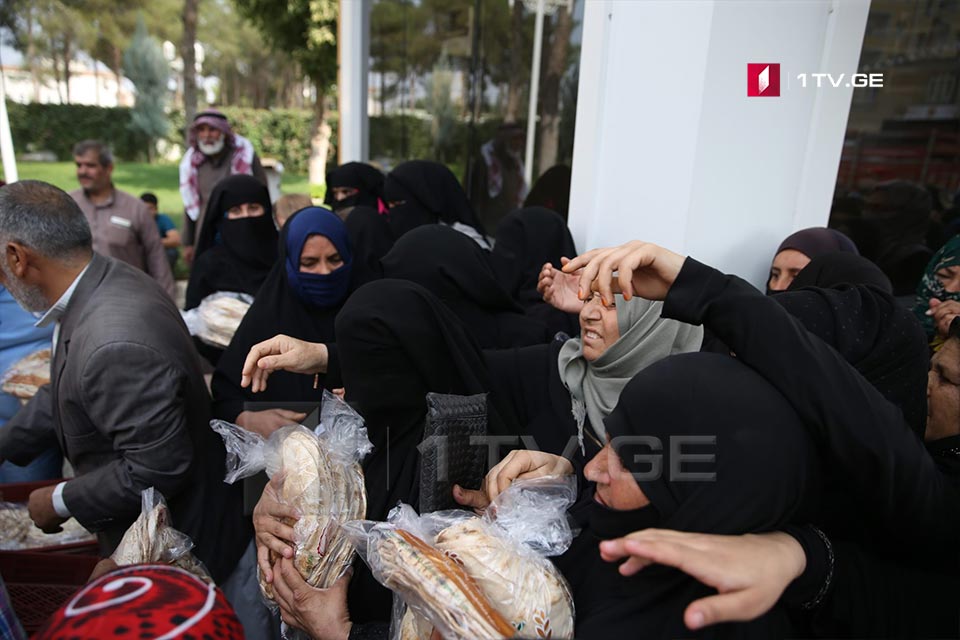 Bread distributed to refugees from Syria in Akçakale town of Turkey (Photo)
Refugees from Syria are being distributed bread outside the Municipality building of Akçakale town of Turkey located on Turkey-Syria border.
The refugees have been queuing for bread since morning as journalists of Georgian First Channel report. In an interview, they tell about the hard way they passed through and say that they are on the verge of starvation.
"My husband was killed in a war in Syria and I turned into a refugee. I am a mother of 8 children. I am given bread but it is not enough for my children. Thank God, the ceasefire agreement is reached and I may return to Syria someday. You cannot imagine what hardship we passed. My children survived miraculously," one of the refugees told Georgian First Channel.