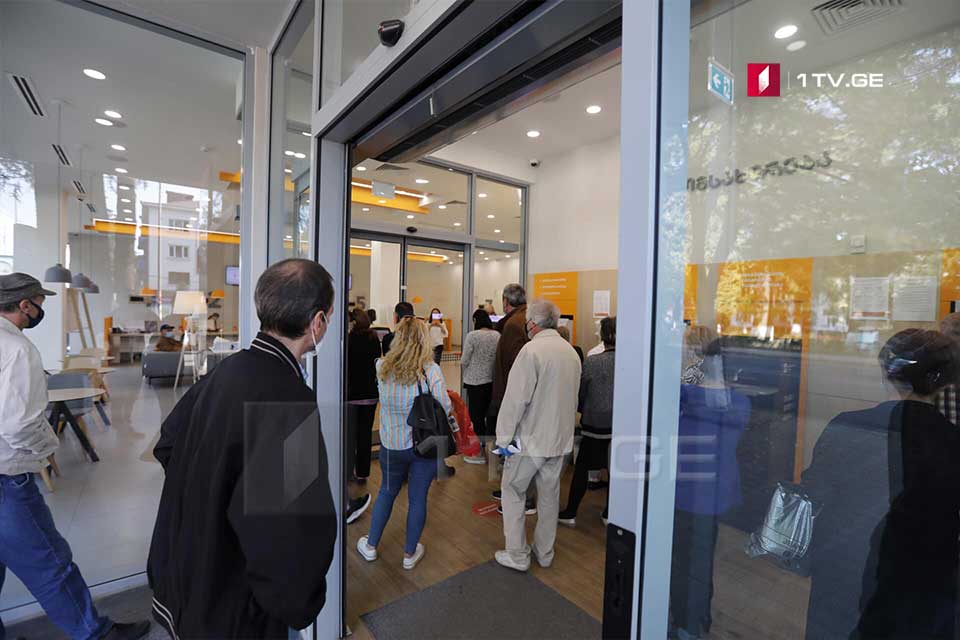 Branch office of Bank of Georgia resumes work in Zugdidi
The branch office of Bank of Georgia, which was attacked by an armed man on October 21, has resumed working in Zugdidi town of Samegrelo region since this morning.
An armed person intruded into Bank of Georgia in Zugdidi on October 21 and took 43 people as hostages.
The attacker released the majority of hostages at the end of the day. He left the building together with 3 hostages and the demanded money in the amount of USD 500 000. He released the 3 hostages late last night.
According to Ministry of Internal Affairs (MIA), operative-search and investigation activities continue in the intensive regime in detention of the assailant.