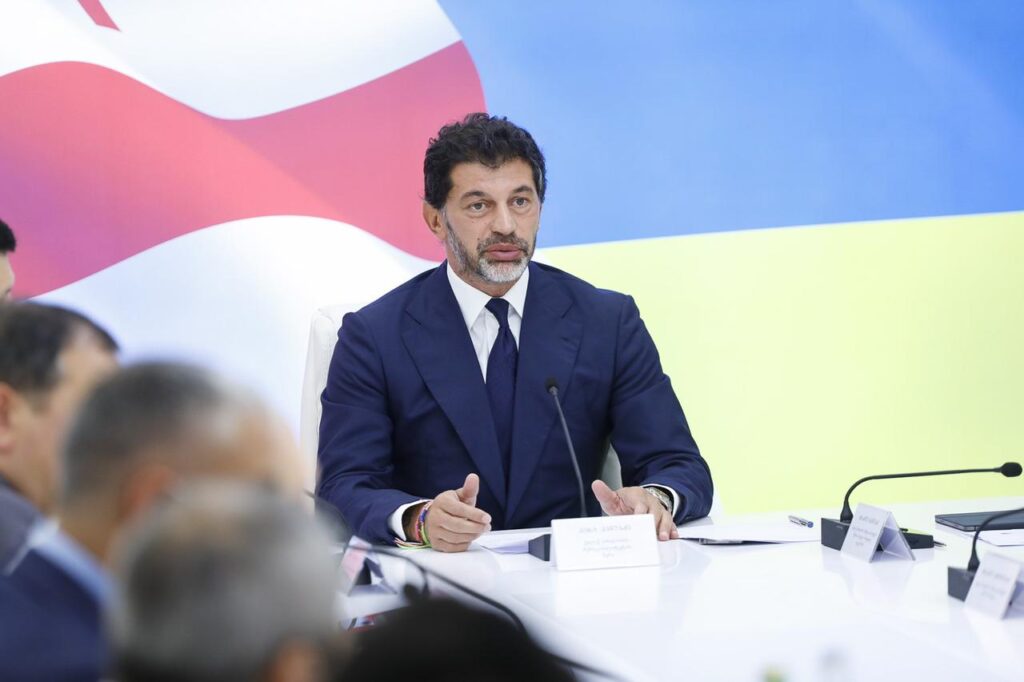 Country's security, order, peace rely on professionalism of law enforcement officers, Mayor says
Tbilisi Mayor Kakha Kaladze has thanked the police and the country's Interior Minister for a "successful" police operation in the western Georgian city of Kutaisi.
"A country's security, order, and peace depend on the professionalism of every law enforcement officer participating in the special operation," the Mayor stated.
On Tuesday, a heavily armed man attacked the Bank of Georgia branch in Kutaisi, holding 14 people hostage and demanding $2 million, a Mercedes Sprinter, a helicopter, a Russian flag, and a fishing rod in exchange for the release of the hostages.
Later on this day, the Interior Ministry announced the arrest of a 37-year-old culprit for attacking the bank as well as committing a terrorist act, taking hostages for terrorism purposes, and illegal purchase, storage, and carrying of ammunition.
All the hostages were released unscathed.