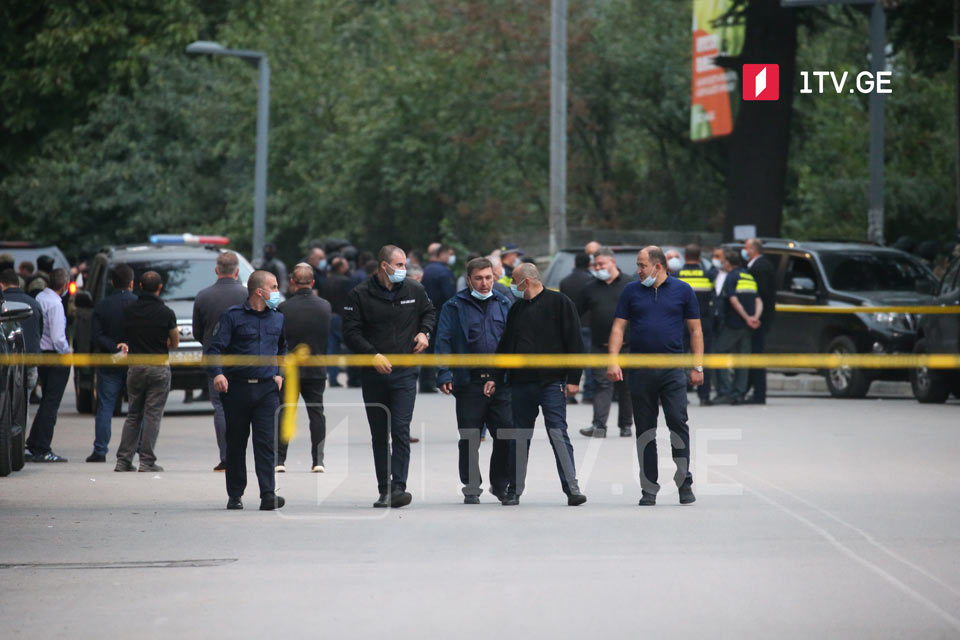 Police arrest bank attacker in Kvareli
The police have arrested an armed man, SH.M (DoB 1972), who broke into the Bank of Georgia building in Kvareli town of eastern Kakheti region, the Head of the Strategic Department of the Ministry of Internal Affairs Keti Kovziashvili has said.
The Ministry is probing into the case under three articles, she noted.
An assailant, with a grenade in hand, took thirteen hostages, demanding half a million to release them. Later, all the hostages have been freed unharmed, while the attacker stayed inside the bank premises, holding negotiation with the police.
Interior Minister Vakhtang Gomelauri thanked the policemen, bank staff, citizens for "solving the case without bloodshed."
Minister added that the detained attacker is local of Kakheti.