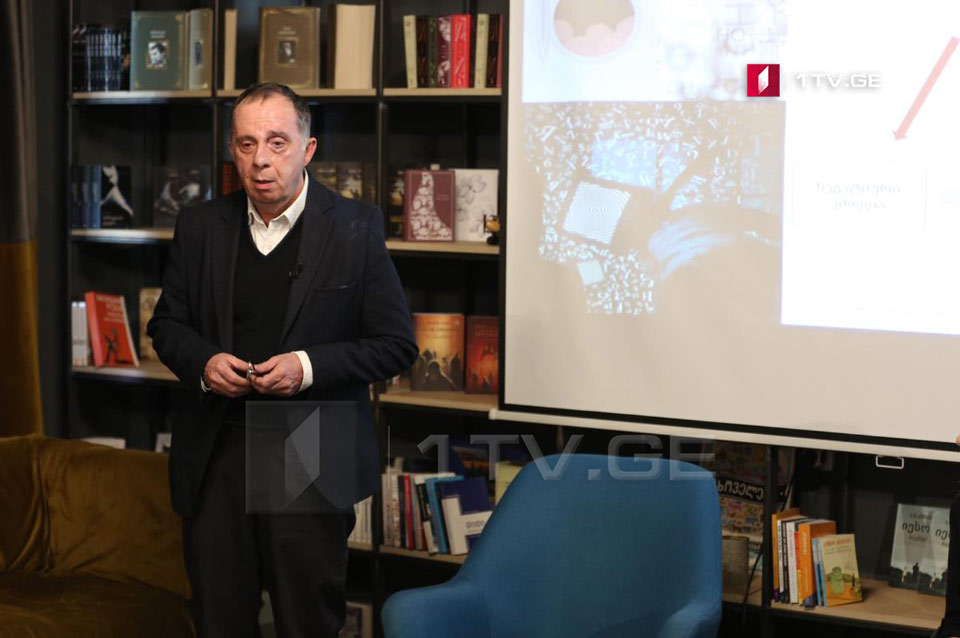 According to survey, Georgian First Channel's news reporting is distinguished, does not incite additional negative emotions observed on other TV channels
Media Influence on the Ecology of Information Space – Presentation of the survey prepared by "Laboratory Z" of the Eastern European University has been held at the Academy of Thinking today.
The study concerns the ecology of information space and its impact on human psychophysical health.
Five TV channels were analyzed throughout Georgia: TV Imedi, TV Pirveli, Rustavi 2, Main Channel, and Georgian Public Broadcaster. The survey covers the period from October 1 to November 10, 2019.
Content analysis revealed that 63 percent of the news reports were negative, 24 percent neutral, and 13 percent positive.
As the psychologist and co-author of the study Zurab Mkheidze stated at the presentation, the Georgian First Channel showed the best results in terms of the provision of information.
"The results of the First Channel are the best with regard to the provision of information. In terms of the form of news reporting, the First Channel is distinguished,  the form does not incite the additional negative emotions, which are observed in case of other TV Channels. In our assessment, First Channel, GPB showed the best results," – Zurab Mkheidze said.
According to the study, 50 percent of news content of Georgian First Channel is neutral, 10 percent is positive, and 40 percent is negative.
As for other TV channels, the results are as follows: Rustavi 2: neutral – 15 percent, positive – 4 percent, negative – 81 percent; Main Channel: neutral – 22 percent, positive – 2 percent, negative – 76 percent; TV Pirveli: neutral – 25 percent, positive – 2 percent, negative – 73 percent; TV Imedi: neutral – 22 percent, positive – 41 percent, negative – 37 percent.
A total of 300 people were interviewed, aged 18-60 years.