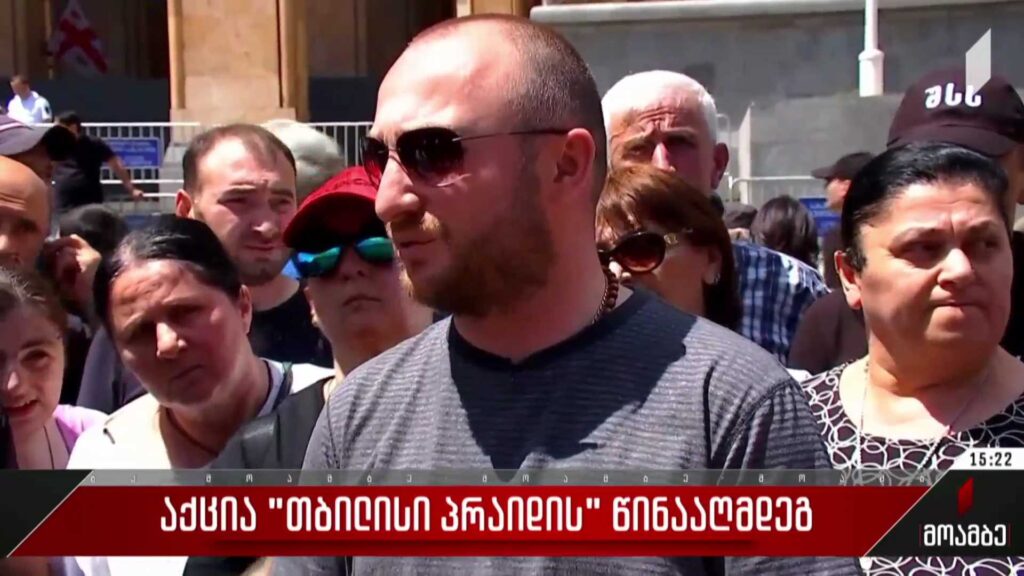 Anti-Tbilisi Pride rally
Anti-Tbilisi Pride rally is underway at Rustaveli Avenue organized by the Conservative Movement.
The rally participants claim that they do not trust the Tbilisi Pride organizers, who pledged not to hold a parade at the central avenue. They plan to protect the territory.
An incident took place at the parliament building. One of the protesters tried to burn himself. However, the police diffused the tension. The injured person was taken to a hospital.
The rally participants also burned Tbilisi Pride and European Union flags. Then they marched towards the Georgian Dream office and EU delegation in Georgia building.