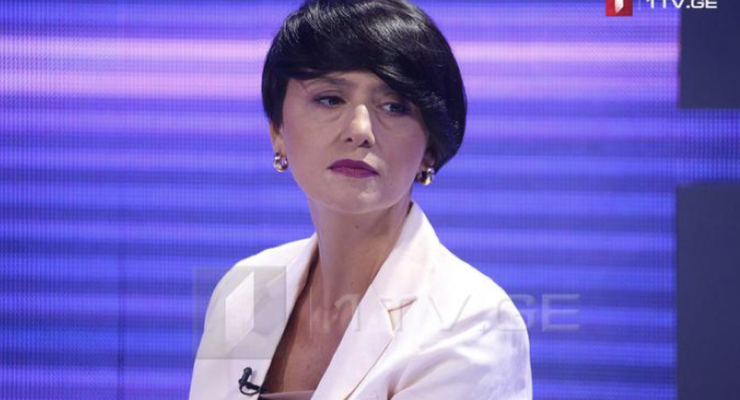 Violence against media to become new normal with no abuser prosecuted, GPB Dir/Gen fears
"I know no person to justify violence," says Georgian Public Broadcaster Director General Tinatin Berdzenishvili following the attacks on media at the anti-Tbilisi Pride rally in the Georgian capital. Tinatin Berdzenishvili expressed solidarity with the injured media representatives.
"I'm frightened with recent violence against media turning into a new normal, no case being investigated, and no abuser being punished. Today, several media outlets, reporters, cameramen faced violence. Our cameraman got hurt in the head and eye. His health state is fair now.

This state of affairs approached the red line, we as a society should tackle this problem, as I believe the harassment and obstruction of professional activities are directly related to our society. Therefore, there is no other solution today," Tinatin Berdzenishvili underscored.
Members of the ultranationalist groups rallied on Rustaveli avenue hours before the Tbilisi Pride March. They aggressively thwarted reporters. Georgian Public Broadcaster's First Channel cameraman Ilia Tvaliashvili was injured during the protest.
International Press Institute (IPI) echoed recent incidents with deep concern by over 20 journalists being physically attacked by far-right protesters Monday morning as they reported on Pride events in Tbilisi. "Interior Ministry investigation must ensure those responsible are quickly identified and prosecuted," IPI tweeted.