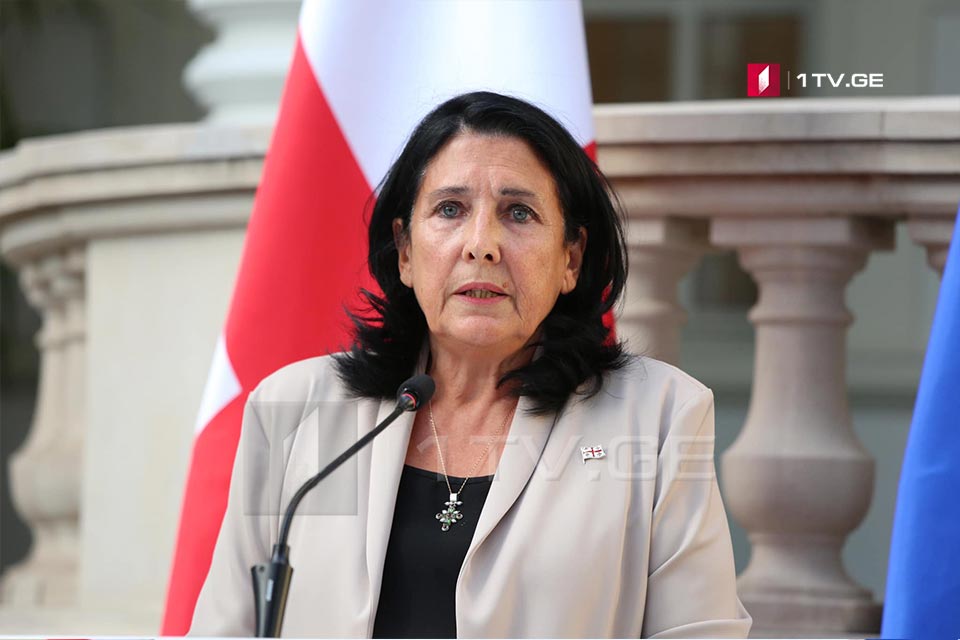 Georgian President decries violence at anti-Tbilisi Pride rally
Georgian President Salome Zourabichvili condemned violence and abuse linked to different opinions and gender identity at the anti-Tbilisi Pride rally.
President Zourabichvili, in her statement, dubs attacks on media and the public offices as unacceptable. President claims everyone has a right to freedom of expression.
Salome Zourabichvili went to see injured media representatives in the hospital, among them Georgian Public Broadcaster's First Channel cameraman Ilia Tvaliashvili, who suffers head and eye injuries.
Today, the ultranationalist groups rallied on Rustaveli avenue hours before the Tbilisi Pride march. They aggressively thwarted reporters to do their work.
The tension mounted as they stormed the Pride office. Rioters hiked up the second-floor balcony of the building as the police blocked the main door. They removed the LGBTQ Pride colours, burnt them and hang the Georgian national flag.
Georgian Interior Ministry (MIA) urged Tbilisi Pride Week organizers to cancel the March of Dignity since various protesting groups were holding counter-rallies on Rustaveli avenue.  MIA reported on increased security risks.
Georgian Prime Minister Irakli Garibashvili also echoed the march, saying that "it is inappropriate as it poses a threat of civil strife."
Hours after the clashes, Tbilisi Pride cancelled the March of Dignity, the final event of Tbilisi Pride Week, saying that "the authorities did not ensure the security of the community."
Tbilisi Pride Week kicked off on July 1.