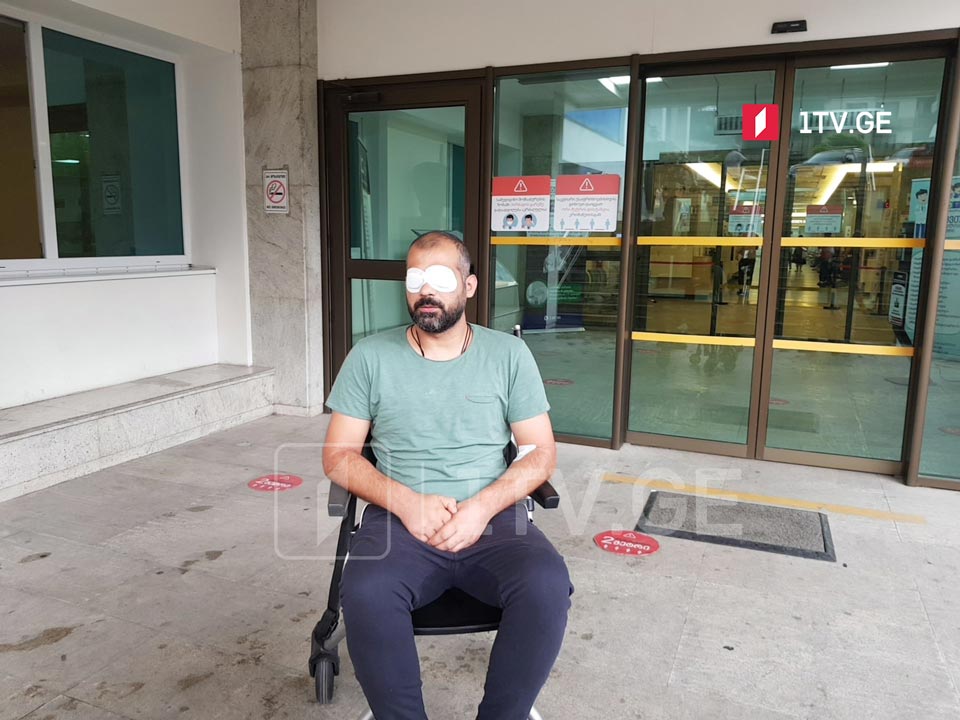 Injured GPB cameraman discharged 
GPB cameraman Ilia Tvaliashvili, attacked by far-right demonstrators at the anti-Tbilisi Pride rally, discharged from the hospital as his health state is fair.
Ilia Tvaliashvili has head and eye injuries. He will continue home treatment.
"Up to ten people attacked me then I fainted. I am under painkillers. I will be able to open my eyes in two weeks. Doctors say vision will recover but I do not know. TV equipment is also damaged," Tvaliashvili said.