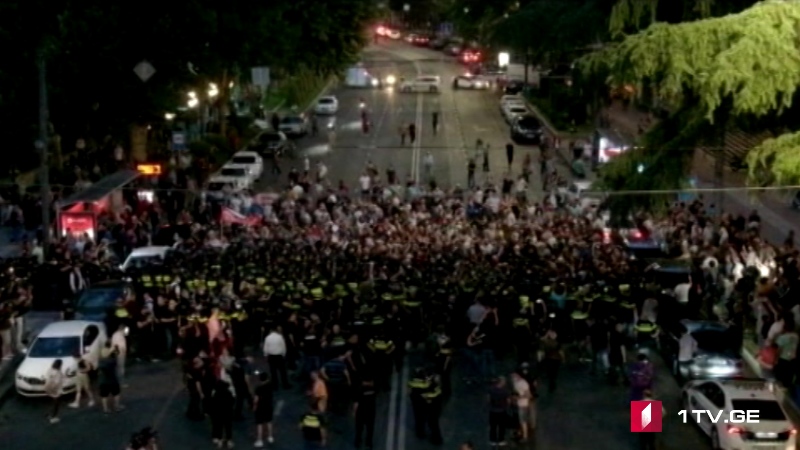 Tensions mount as far-right activists try to break police lines
Tensions mounted at the Parliament building on Rustaveli avenue as radical far-right protesters try to break the police lines. The police are trying to diffuse strain.
Two opposite rallies are underway on Rustaveli Avenue. One group of protesters, among them representatives of opposition parties, NGOs and Tbilisi Pride activists, gathered near the Parliament building, while the other on the opposite side of the road near the Kashveti Church.