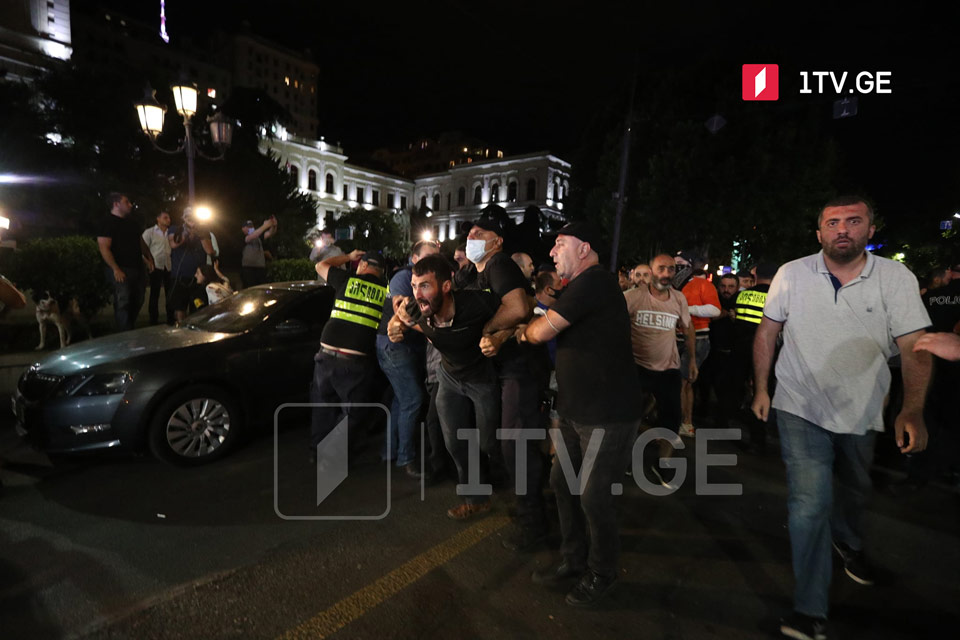 Police to detain over hundred far-right demonstrators
Georgian Police detained over a hundred people as the rally in downtown Tbilisi "exceeded the limits of the law on freedom of expression and peaceful assembly. Georgian Interior Ministry informed on July 7 that 68 detainees were released on parole, while 32 remain in temporary detention.
Law-enforces also arrested two more people on criminal charges for violence against Palitra News cameraman and damaging the side windshield of a police vehicle.
Two opposite protests, in solidarity with the LGBT+ community and far-right demonstrators, gathered in Tbilisi on June 6. The police separated them to avoid skirmishes. Minutes after the solidarity rally ended, counter-demonstrators took down and burnt the European flag outside the Parliament building.
The solidarity rally came after anti-Tbilisi Pride members amassed at Parliament to disrupt the March of Dignity, the final event of Tbilisi Pride Week on July 5. The tension mounted as they stormed Pride and Shame movement offices. Interior Ministry urged Pride organizers to cancel the event due to security risks.
Tbilisi Pride later axed the march as " the authorities did not ensure the security of the community."