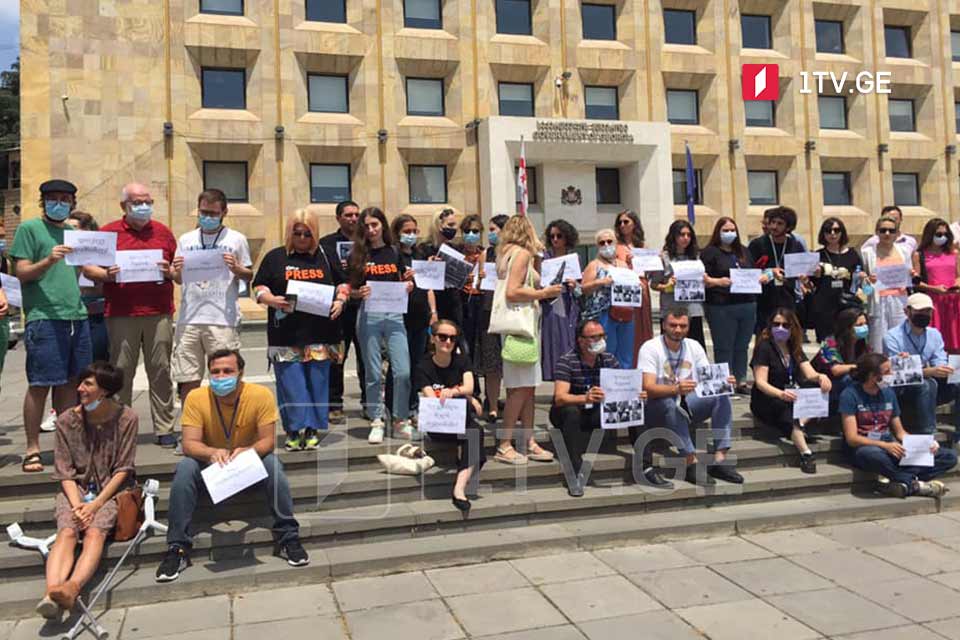 Georgian media outlets rally to demand safe work condition
Media outlets and the Georgian Charter of Journalistic Ethics are rallying in front of the Government Administration, demanding a safe media environment.
The rally participants outcry recent attacks on media at the anti-Tbilisi Pride rally and behest the abusers' detention.
Fifty-three media representatives, including Georgian Public Broadcaster's First Channel cameramen Ilia Tvaliashvili, were hurt during the anti-Tbilisi Pride rally earlier this week.