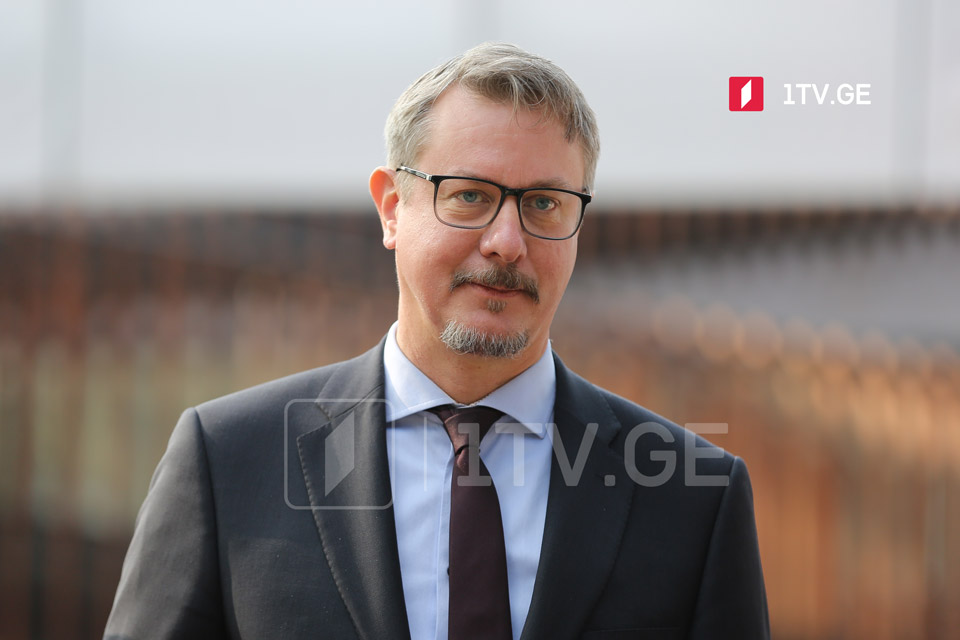 Ambassador Hartzell dubs safety of journalists crucial
"I think everyone would agree that there is media pluralism in this country," EU Ambassador to Georgia Carl Hartzell told journalists on World Press Freedom Day.
"I think everyone would agree that there is media pluralism in this country. At the same time, when we were having our conferences and discussing the media landscape we are coming back to familiar territories, the problems of the media polarization, misinformation, the problems of finding effective means of self-regulation, hate speech," Hartzell said.
EU Ambassador recalled the attacks on journalists committed by a far-right mob during the anti-Tbilisi Pride rally on July 5-6 in Tbilisi. He stressed that the safety of journalists is 'absolutely crucial.'
"I would also add that I think since the events of July 5, 2021, is something that we took very seriously at the time and still take seriously. It's something that I would predict will come up also in the discussions we're having in today's conference because the safety of the work of journalists is absolutely crucial," he said.
Carl Hartzell, who took part in the awarding ceremony of journalists, accentuated that the EU prize for journalism is the recognition of high standards and professionalism.
"This morning, I was part of the award ceremony for the EU prize of journalism, which is in recognition of high standard, ethical and professional work. And this is something that we, from the EU side, will continue pushing and try to encourage here because it needs to get more space," Ambassador Hartzell said.