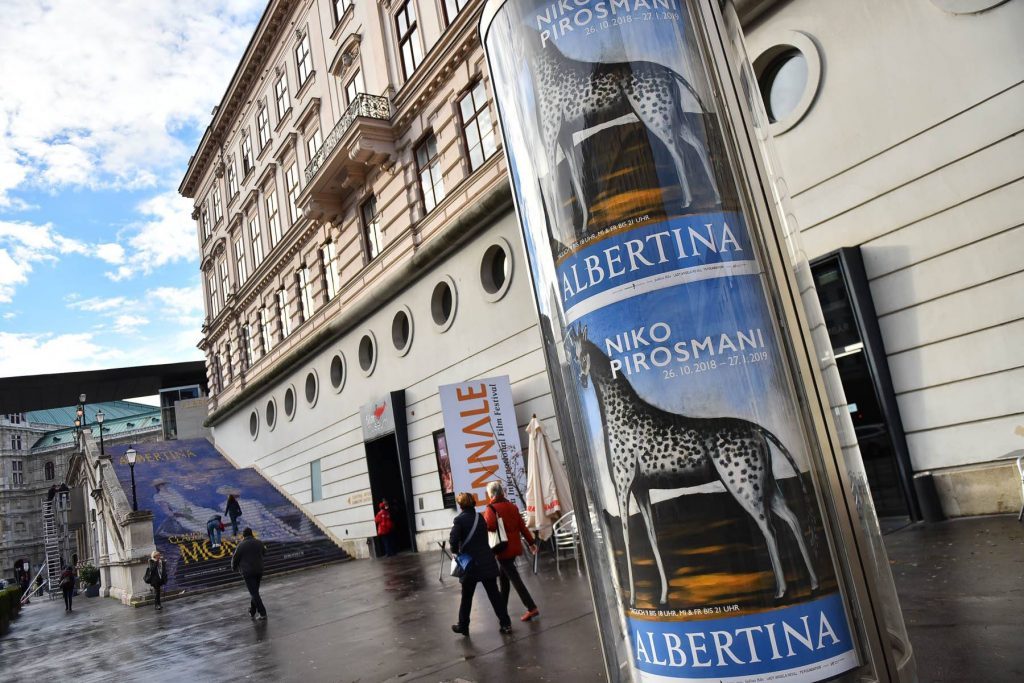 More than 400 thousand people visited Niko Pirosmani's exhibition at Albertina Museum
More than 400 thousand visitors viewed the Niko Pirosmani's paintings exhibited at Albertina Museum in Vienna, – the Albertina Museum provided the National Museum of Georgia with this information.
"NIKO PIROSMANI – A Wonderer Between Worlds" – The exhibition of Niko Pirosmanashvili was hosted by Vienna Albertina Museum from 26 October 2018 to January 27, 2019. The exhibition featured 29 paintings from the collection of Georgian National Museum Shalva Amiranashvili Museum of Fine Arts. The handbook (Paris, 1972) titled "Pirosmaniashvili 1914" made by Ilia Zdanevich was presented as well. The book contains the engraving portrait of Pirosmani by Pablo Picasso.
Within the framework of the project, the specially designed table dedicated to the memory of Pirosmaniashvili was exposed for the first time. This table was created by famous Japanese architect Tadao Ando in memory of 100 years after Pirosmanashvili's death.
The main objective of the exhibition was to introduce the artist's works and Georgian cultural heritage to the wide audience.