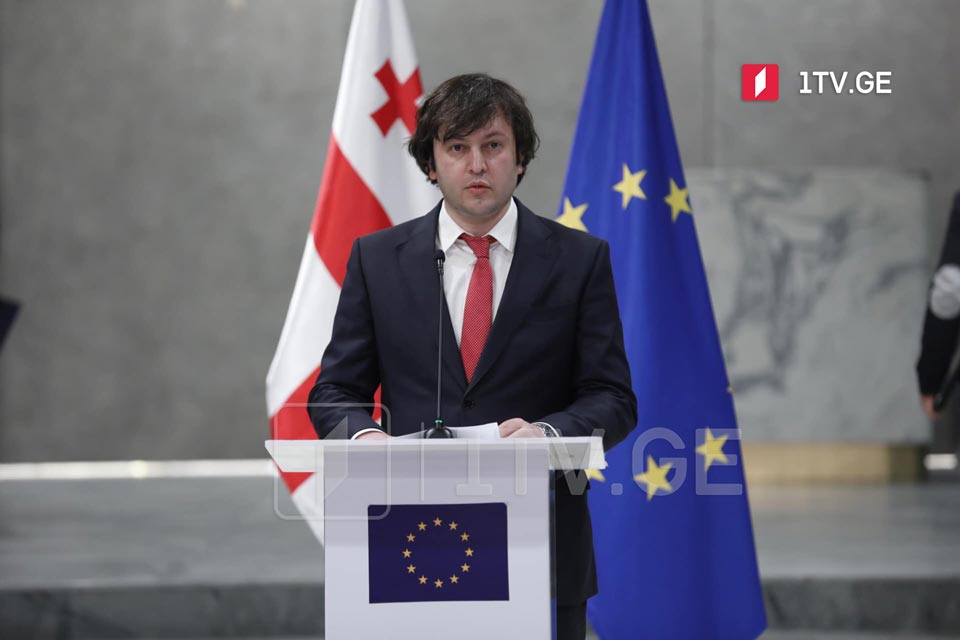 GD Chair: Opposition failed to provide any evidence on elections fraud
The opposition failed to provide any evidence on elections fraud. But, we showed evidence that the radical opposition forged the parallel vote tabulation (PVT) results", Irakli Kobakhidze, the Chairman of the Georgian Dream party, said after a joint meeting mediated by EU mediator Christian Danielsson.
"Today, the international partners presented a document in which there was no record, either directly or indirectly, on any snap elections," he added.
Kobakhidze stated that the document by Danielsson included GD's proposal on Nika Melia's case. "In particular, in case of paying bail, Georgian Dream pledged to ensure application of amnesty bill in the June 20th case. However, the opposition rejected this solution," he said.
Christian Danielsson, a personal envoy of the European Council President Charles Michel, said after the talks today that none of the parties agreed on a solution.
Besides, EU mediator Christian Danielson published the proposals made to political parties.