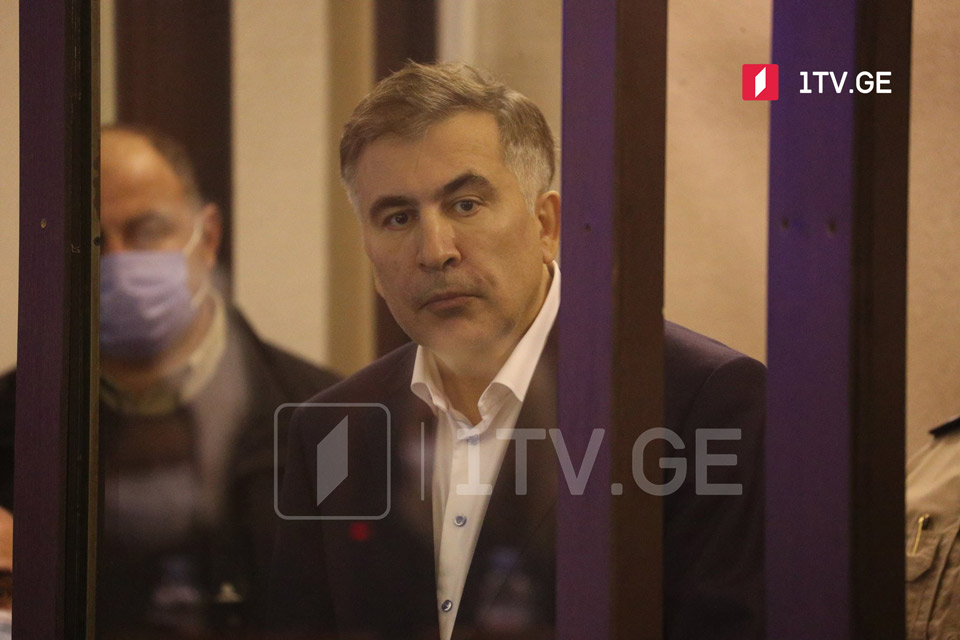 Ex-president Saakashvili says fight against regime to hot up
"The fight [against regime] will hot up and will not stop until your defeat. The best solution for everyone is if you sober up and agree on national reconciliation," Georgia's ex-president Mikheil Saakashvili posted on his Facebook page on Monday.
"State Security Service (SSG) is actively spreading rumours that I will be sent back to prison from Gori Military Hospital, despite the doctor's disapproval. That serves to blackmail our activists and me and shift attention so that the regime can breathe.
I want to tell Ivanishvili [GD founder, ex-PM] to take me wherever you want. I have already endured torture and inhuman treatment, and you can no longer surprise me with anything," Saakashvili's letter reads.