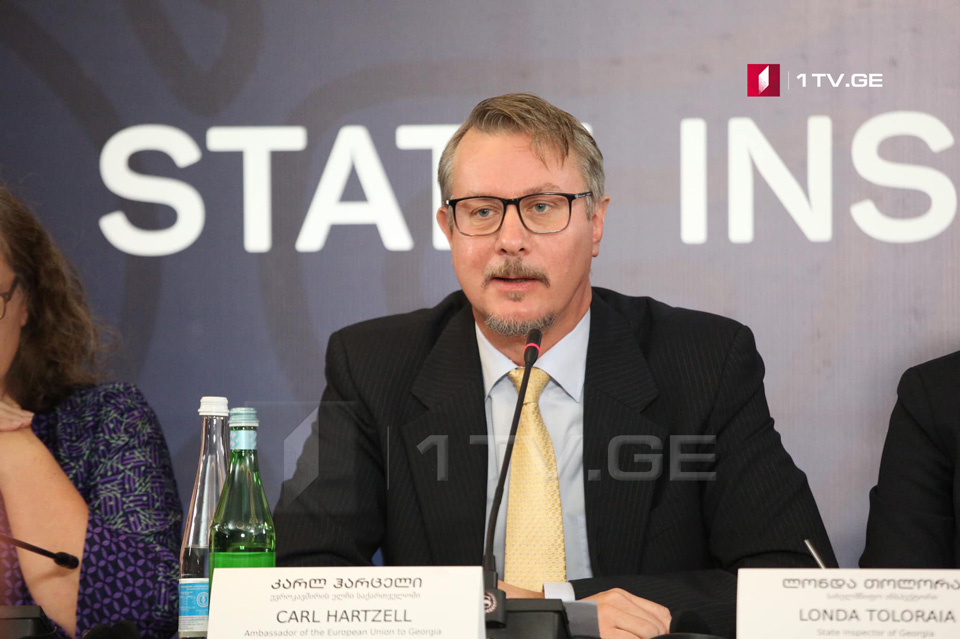 EU Ambassador says that non-fulfillment of promise will increase polarization in the run-up to 2020 elections
Ambassador of the European Union to Georgia Carl Hartzell commented about the proposed constitutional changes that envisage transformation onto the proportional system for the 2020 parliamentary elections in Georgia.
"The EU has abstained from voicing an opinion on whether or not a proportional system was the better option for Georgia in view of the 2020 parliamentary elections since this is primarily the choice of the Georgian people and the political parties.
Since summer, however, there has been a political consensus and a joint commitment to work in this direction. Against this background, I see a clear risk that going back on this commitment at this stage would be seen as breaking the trust among the political parties, the trust with wider segments of the population, and to again increase the polarisation in the run-up to the 2020 elections. I hope the parliament will take this into account in their vote later today," Hartzell said.
The constitutional changes prepared by the parliamentary majority regarding transformation onto the proportional system of elections will be put for voting with the first hearing in the Georgian parliament today.
Bidzina Ivanishvili, Chairman of Georgian Dream Party and Irakli Kobakhidze, former Speaker of the Parliament initiated the proposed changes. Based on the change, the 2020 parliamentary elections will be held with the proportional (party) system under the conditions of 0%, the so-called 'natural' election barrier.