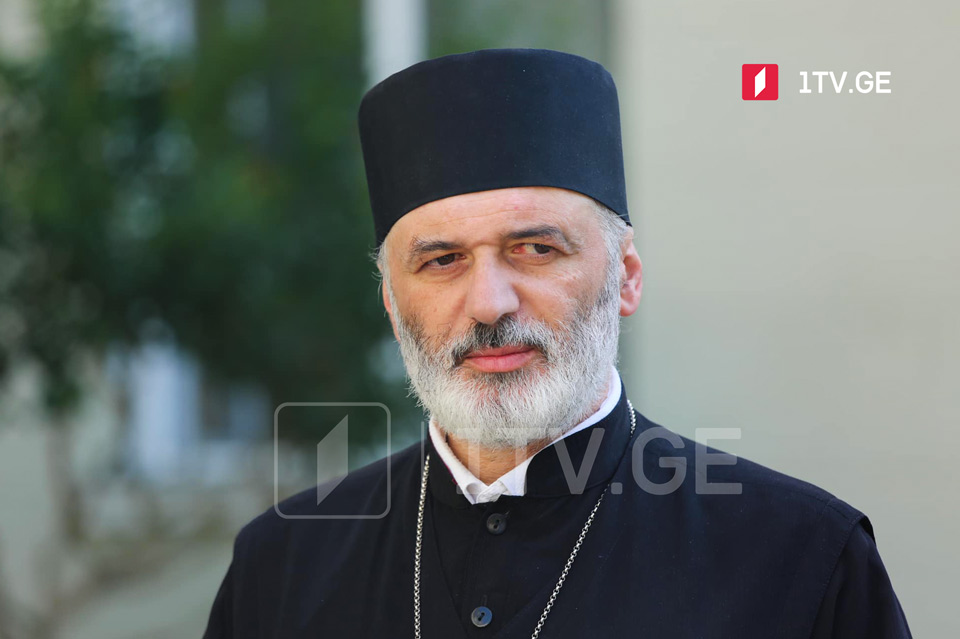 Clerics shield journalists on July 5, Patriarchate says
Everybody could see clerics shielding and defending journalists on July 5, said Archpriest Andria Jaghmaidze, Head of the Public Relations Department of the Georgian Orthodox Church (GOC).
Asked about violence on part of the priests, Jaghmaidze said that only one case was revealed so far and the GOC issued a warning and reprimanded him. "The priest recorded a public video of forgiveness," Jaghmaidze claimed.
The GOC spokesperson underlined that the patriarchate called on citizens for peace several times. "We were warning everybody that such escalation could lead to certain risks," he claimed. Jaghmaidze also claimed that if any assault by a cleric is proved, the Patriarchate would take measures.
Fifty-five persons, among them fifty-three media representatives, were assaulted during the anti-Tbilisi Pride rally on July 5, according to the Interior Ministry. Tbilisi Pride cancelled the scheduled march amid violent protests.