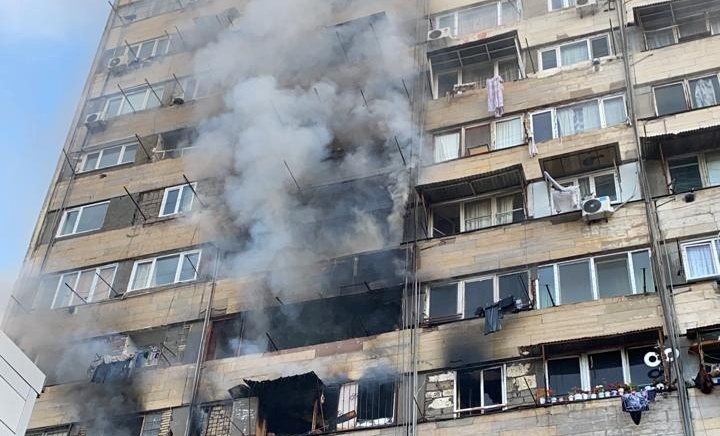 Young woman dies in fire in Tbilisi
A young woman, died in a fire at Peking Avenue in Tbilisi. She presumably fell from the fifth floor of the burning building. Doctors of the Khechinashvili Clinic failed to save her life.
The fire is extinguished. According to Otar Kereselidze, Head of Emergency Situations Management Service Tbilisi Department, about 300 square meters of space is destroyed.
Fourteen fire-fighting brigades were dispatched to the disaster scene. About 300 people were evacuated.
No other injuries or casualties are reported in the fire. An investigation is opened to determine exact causes of the fire.