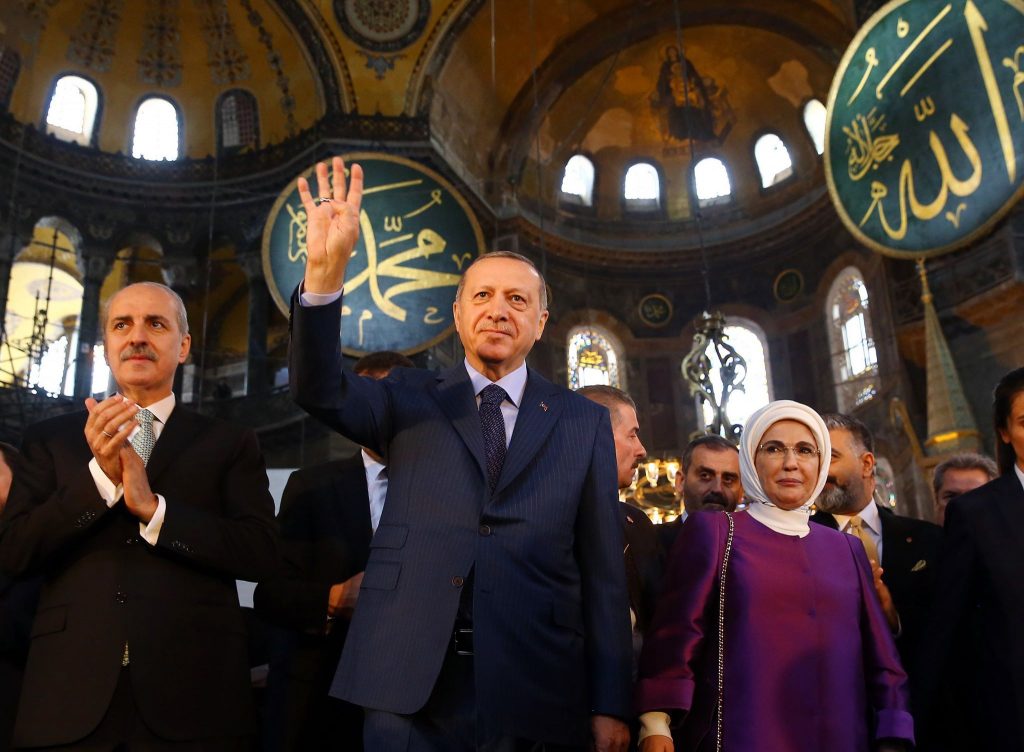 Worshipers take part in first Muslim prayers at Hagia Sophia
Three imams were appointed for the Hagia Sophia, one of them a professor of religious studies, as on Thursday as the nation prepares for the first Muslim prayers in the Istanbul landmark in 86 years following its conversion back into a mosque.
President Recep Tayyip Erdogan joined hundreds of worshipers on Friday for prayers inside the former Byzantine cathedral that became a mosque with the 1453 Muslim conquest of Istanbul and then a museum in 1934 after Turkey became a secular republic.
Erdogan issued a decree restoring the iconic sixth-century building as a mosque this month after a Turkish high court ruled that the Hagia Sophia had been illegally made into a museum more than eight decades ago.
The move was met with dismay in Greece and the United States and from Christian church leaders, as reported by Euronews.