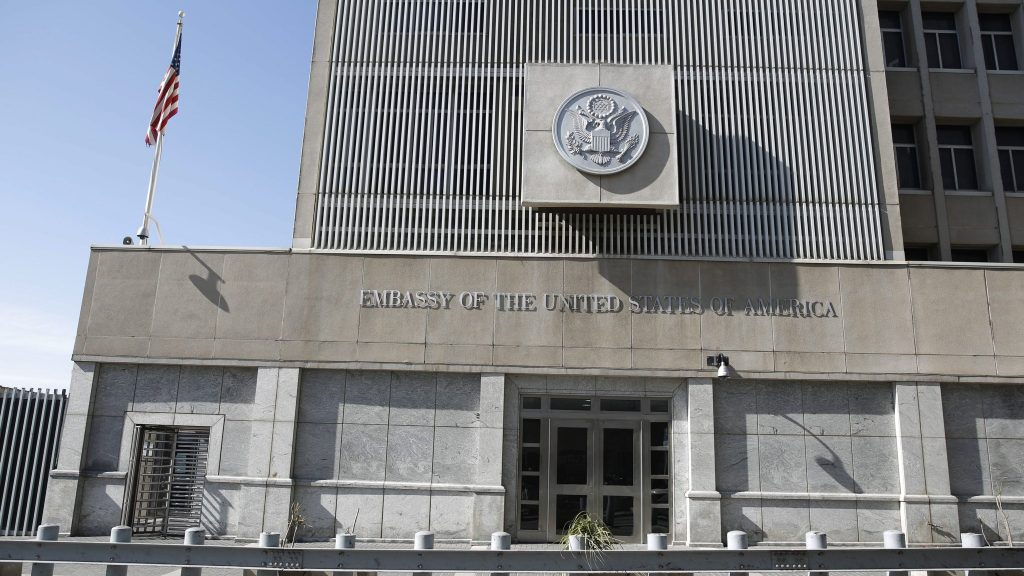 US warns of Palestinian attacks on anniversary of Jerusalem embassy move
Americans are advised to be alert, avoid demonstrations and follow Israeli authorities' instructions ahead of Nakba Day protests, Eurovision.
The US Embassy in Israel issued a security alert to American citizens, warning that Palestinian terrorists could choose to carry out attacks in Israel and the West Bank over the coming days, The Times of Israel reports.
"May 14, 2019, is the anniversary of the US Embassy opening in Jerusalem, as well as related protests along the Gaza periphery," the embassy said in an email sent Monday to citizens in Israel that was also posted on its website. "Terrorist groups may choose the anniversary, which coincides with the Eurovision Song Contest in Tel Aviv (May 14-18), or Nakba Day (May 15), to conduct violent protests or an attack," reads the statement released by the Embassy.