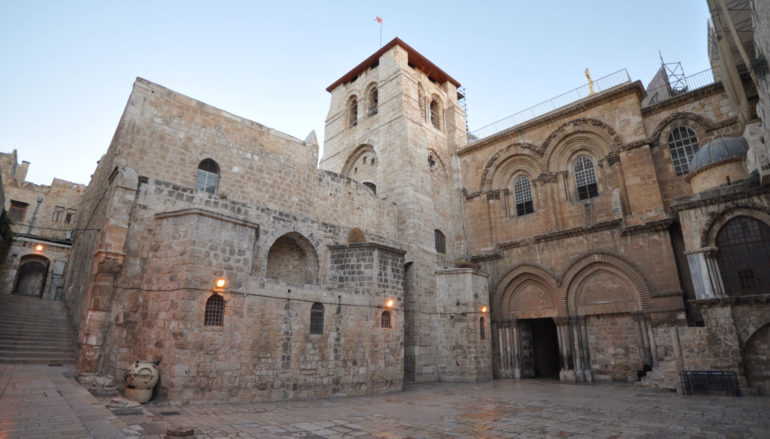 Jerusalem's Church of the Holy Sepulchre closes amid coronavirus fears
Jerusalem's Church of the Holy Sepulchre, revered in Christian tradition as the site of Jesus's crucifixion and burial, was closed on Wednesday as a precaution against the coronavirus.
The closure, initially for a week, followed a meeting between Israeli police and church leaders, said Wadie Abu Nassar, spokesperson of the Assembly of Catholic Ordinaries of the Holy Land, after the Israeli government announced tighter restrictions to curb the spread of the virus.
"The initial understanding is that this order is valid for one week, although nobody knows how long this crisis will take," he said, as reported by Reuters.
Adeeb Joudeh, a Palestinian whose family holds one of the keys to the church, confirmed the decision on Facebook.