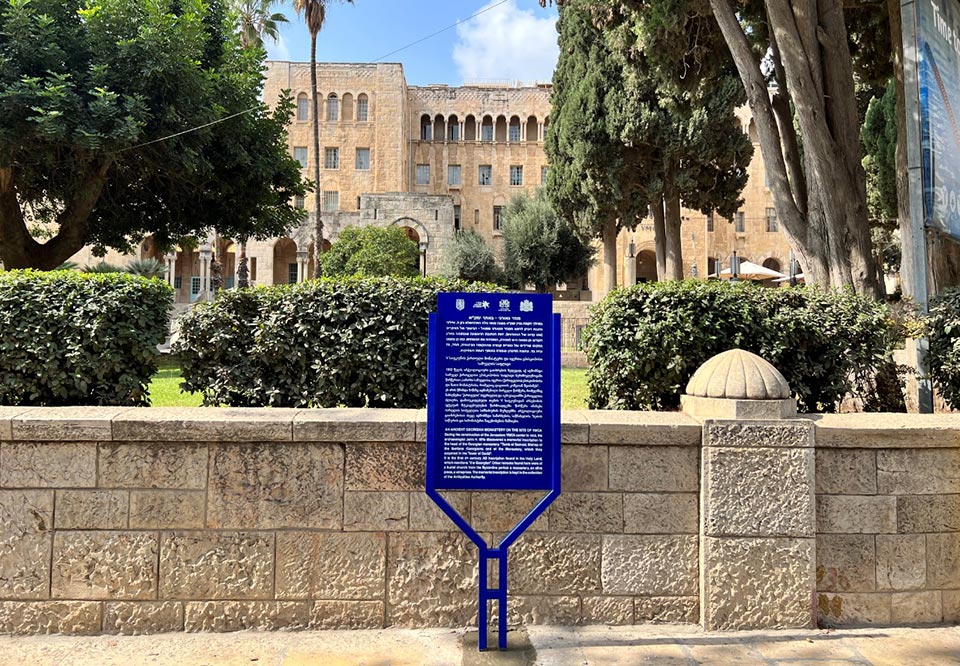 Memorial Board opens in Jerusalem
A Memorial Board indicating on the 5th-century Georgian monastery and Samuel Bishop grave opened at King David Street in the center of Jerusalem.
According to the Georgian Foreign Ministry, Grigol Peradze, a prominent Georgian ecclesiastic figure, philologist, theologian, historian, and professor, first informed the society about the discovery of the grave in 1936 when he visited Jerusalem.
The memorial board was opened with the joint efforts of the Georgian Foreign Ministry, Culture Ministry, International Fund of Georgia's Catholicos-Patriarch and the Georgian Embassy in Israel. The Embassy representatives attended the opening.