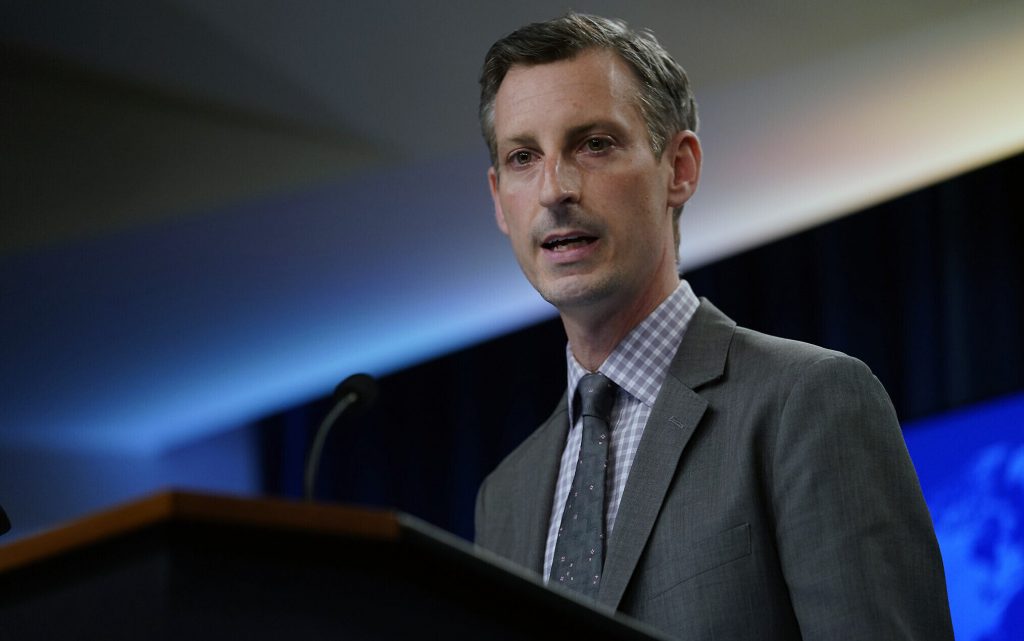 US State Department Spokesman: GD's withdrawal from April 19 Agreement risks return to political crisis
US State Department Spokesman Ned Price echoed the ruling Georgian Dream party's withdrawal from the April 19 Agreement.
"The Georgian Dream Party's withdrawal from the April 19 Agreement undermines an agreed upon way forward for the country through needed reforms and risks a return to political crises. We call on all parties to work together to advance Georgia's Euro-Atlantic integration," Ned Price tweeted.
The ruling Georgian Dream (GD) party annulled the EU-brokered April 19 Agreement on July 28. The GD Chair Irakli Kobakhidze said the agreement completed its mission and exhausted itself 100 days after signing as the majority of the opposition politicians abstained from joining it.
European Council President Charles Michel mediated the April 19 Agreement among the Georgian parties to end the political crisis in Georgia.
The Georgian Dream Party's withdrawal from the April 19 Agreement undermines an agreed upon way forward for the country through needed reforms and risks a return to political crises. We call on all parties to work together to advance Georgia's Euro-Atlantic integration.

— Ned Price (@StateDeptSpox) July 29, 2021