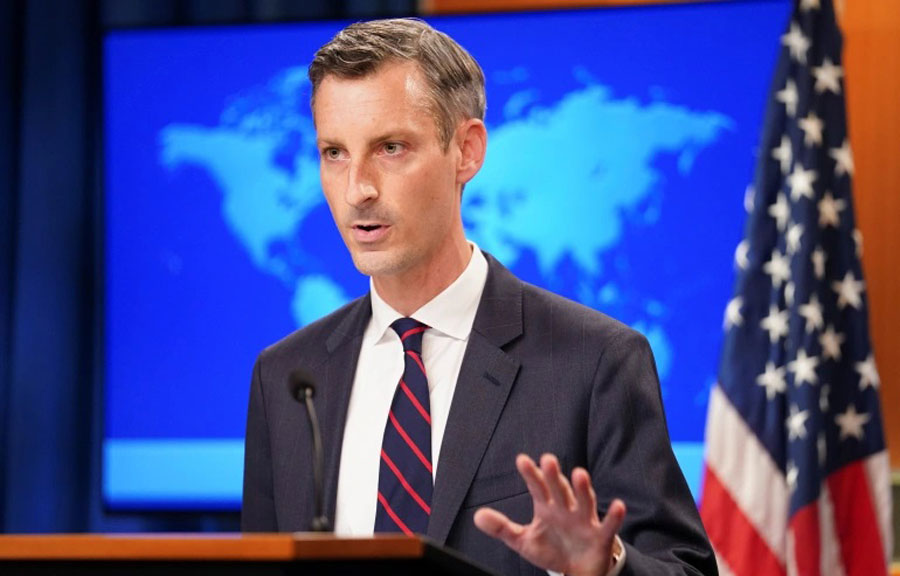 US committed to working with Georgian government, State Department Spokesperson says
The US remains committed to working with the Georgian government in undertaking the reforms recommended by the European Union, said Ned Price, Spokesperson of the US Department of State.
Ned Price was asked whether the US State Department was aware of the new list of sanctions that was assigned by Ukraine's President Volodymyr Zelenskyy last week targeting the inner circle and family members of the ruling Georgian Dream party founder Bidzina Ivanishvili and if he had any consultation with the Ukrainian side over the list of the sanctioned individuals.
"We have a close working relationship with our Ukrainian partners. I would need to defer to them to speak to any sanctions that they may have issued. When it comes to Georgia – you've heard us say this on a number of occasions; I think I have made this point to you previously – that we remain committed to working with Georgia's Government as it undertakes the reforms that have been called for by the European Union, by the European Commission in this case. We want to work with Georgia on its path and on its broader European aspirations," Ned Price said.