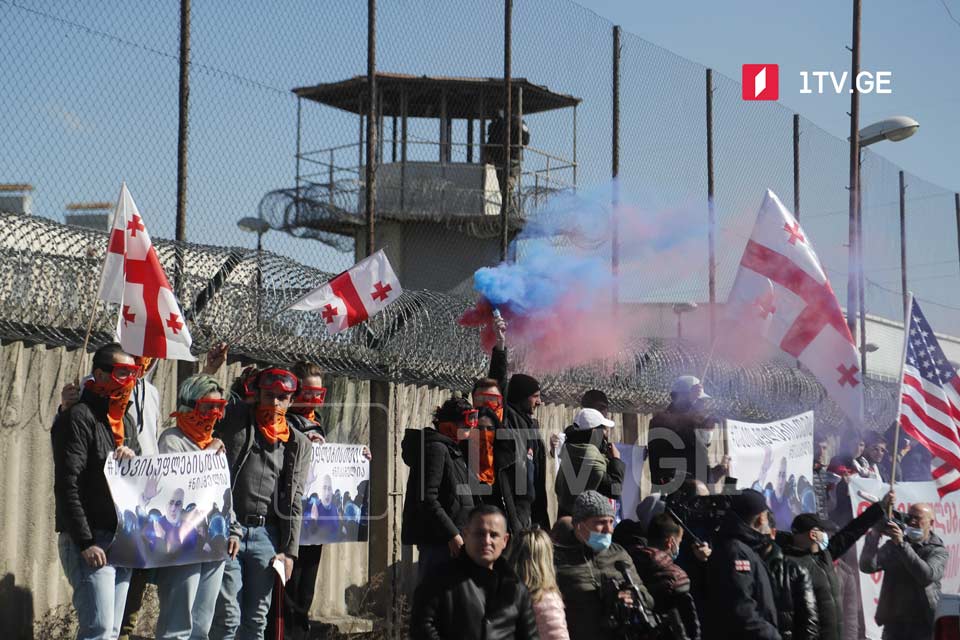 UNM rally at Rustavi prison
The United National Movement (UNM) and supporters hold the Freedom is Gavrilov's Personal Prisoner rally in front of the 12th Rustavi prison. They express solidarity with UNM Chairman Nika Melia.
Protesters make statements and call on the authorities to release Nika Melia.
"Several days have passed after the EU mediation, but no signal has come from the authorities that they are ready to sit at the negotiating table. Instead, they speak about the red lines. I want to address the government from here. It is no time to draw red lines and dots," said Zaal Udumashvili.
The protesters first gathered at the Republic Square in Tbilisi and drove in columns to the Rustavi Penitentiary to support Nika Melia.
The opposition intends to continue the peaceful struggle within the Constitution and the law, UNM member Giorgi Baramidze said at the rally.
Law enforcers arrested UNM Chairman Nika Melia on February 23.