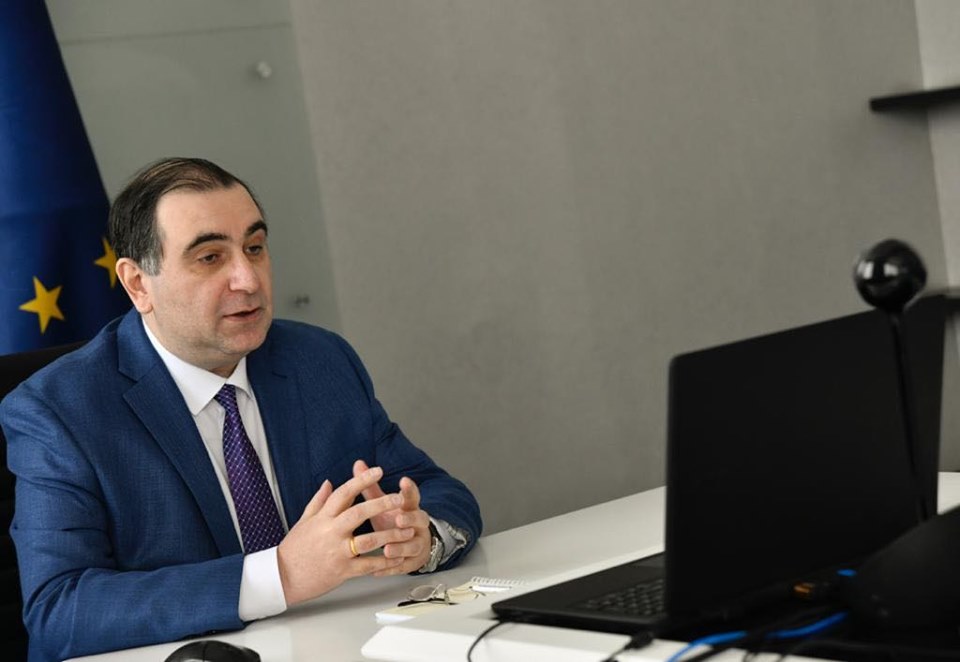 UNICEF representative becomes introduced with Tele-School Project
Georgia's Minister of Education, Science, Culture and Sports Mikheil Chkhenkeli introduced a representative of the UN Children's Fund (UNICEF) in Georgia Ghassan Khalil with Tele-School Project produced in cooperation with Georgian First Channel and launched from March 30.
As Minister of Education underlined, the project was welcomed in the public since it resolved the problem of accessibility of school students with different school lessons regardless whether or not they have access to the internet.
Besides, the project takes into consideration interests of ethnic minorities. Soon, lessons will be available in Azerbaijani and Armenian languages.
The minister stressed on the enthusiasm of pupils and their creative approach both to the project and remote learning process.
Chkhenkeli also provided the UNICEF representative with the information about the framework agreement of the Organization for Economic Co-operation and Development (OECD) where Georgia is named as one of the best examples with respect to remote teaching.