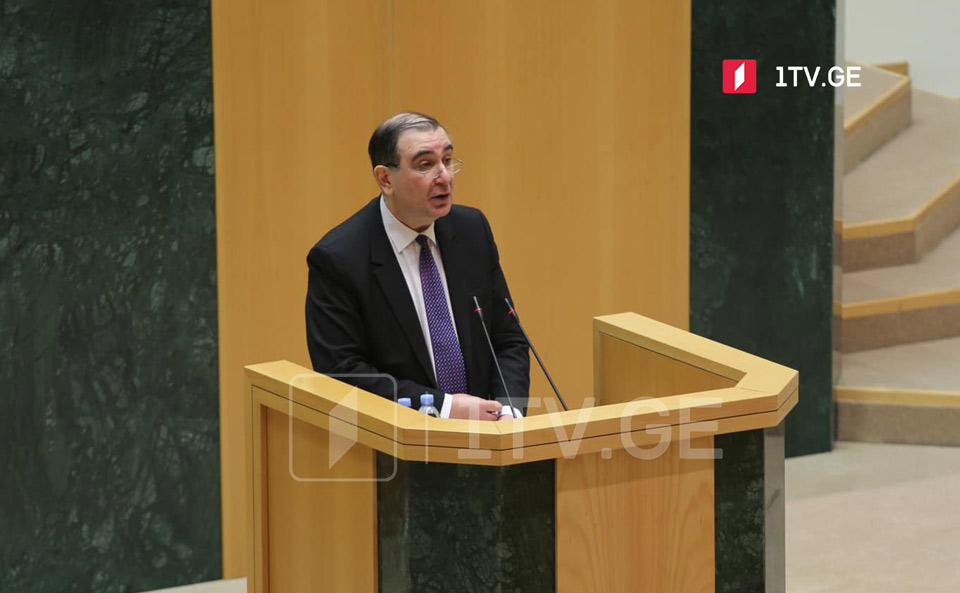 Education Minister reports to parliament, dubs unique GPB's Teleskola project
Georgian Minister of Education and Science, Mikheil Chkhenkeli, reported to the parliament within the Ministerial Hour.
The minister elaborated on the ministry's efforts to ensure the resumption of in-person learning in a safe environment amid the Covid-19 pandemic. Mikheil Chkhenkeli said schools across Georgia were provided with all necessary inventory and resources to prevent the virus.
The ministry, on its part, carried out an active campaign with UNICEF support for vaccination intensification. The rate of vaccinated teachers and school staff increased from 9 to 70%.
Addressing the parliament, Mikheil Chkhenkeli also spoke about the projects implemented by his ministry to maximize access to education for students during the pandemic.
"The unique project Teleskola (Teleschool) created in cooperation with the Georgian Public Broadcaster's First Channel continues. The project comprises all school subjects and materials for all grades; lessons are taught in Armenian and Azerbaijani languages and translated into sign language," Mikheil Chkhenkeli said, pointing that school children can choose remote learning format.
Minister stressed that BBC offered British school students a similar project ten months after Georgian GPB already had it on air.