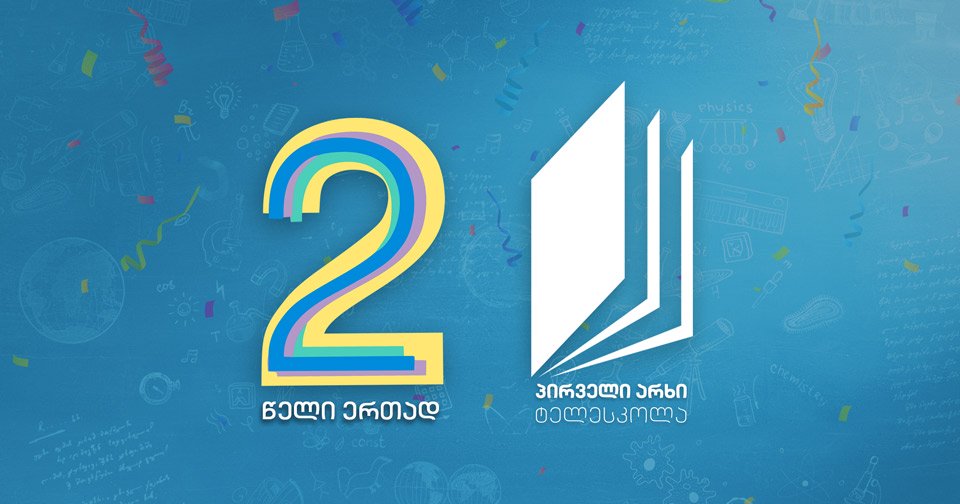 GPB Teleskola celebrates its second anniversary today 
Georgian Public Broadcaster's Teleschool (Teleskola) celebrates a second anniversary today.
Georgian Public Broadcaster (GPB) Director General Tinatin Berdzenishvili believes "Teleskola has a unique concept that created great development potential during these two years."
"Due to Teleskola, students had an opportunity to participate in all curriculum activities since the beginning of the pandemic. Educational projects, documentaries, and youth talk shows have been added to the channel, which, we think, is crucial to attracting young audiences, providing them with quality cognitive content," Tinatin Berdzenishvili asserted.
Teleskola recently kicked off Online Mathematics Olympiad for 5th-6th graders. With no analogue in the Georgian TV market, this project provides a unique opportunity for students across Georgia to participate in the Olympiad at no cost. It aims to boost mathematical and logical skills and acquire the knowledge necessary to solve non-standard tasks.
Earlier in February, Teleschool started broadcasting in HD (High Definition) both on terrestrial and cable networks.
For the record, Education Ministry and Georgian Public Broadcaster launched Teleschool (Teleskola) on March 30 to provide e-learning for I-XII grade students in all subjects, school leaver classes, classes for national minorities, and adapted lessons for students with disabilities in sign language.
The educational channel has the most development potential. Its 2021 program development strategy is based on the universally recognized STEM and SOFT SKILLS teaching systems and aims to promote the buildout of technological and creative thinking in young people.