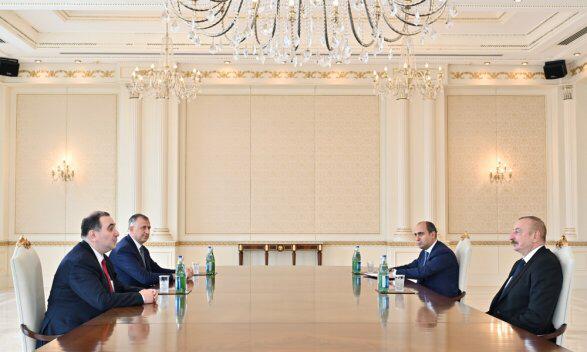 Georgian Education Minister meets Azerbaijan's President
Azerbaijan's President, Ilham Aliyev, received Georgian Education Minister Mikheil Chkhenkeli, who paid a working visit to Baku.
The parties talked about Georgia's and Azerbaijan's long-standing friendship and strategic partnership. The discussion focused on the nations' strong collaboration in the education sector.
The President alluded to his October 24 working visit to Georgia. Ilham Aliyev emphasized he discussed with Georgian Prime Minister Irakli Garibashvili all principal issues that would strengthen the countries' current partnership.