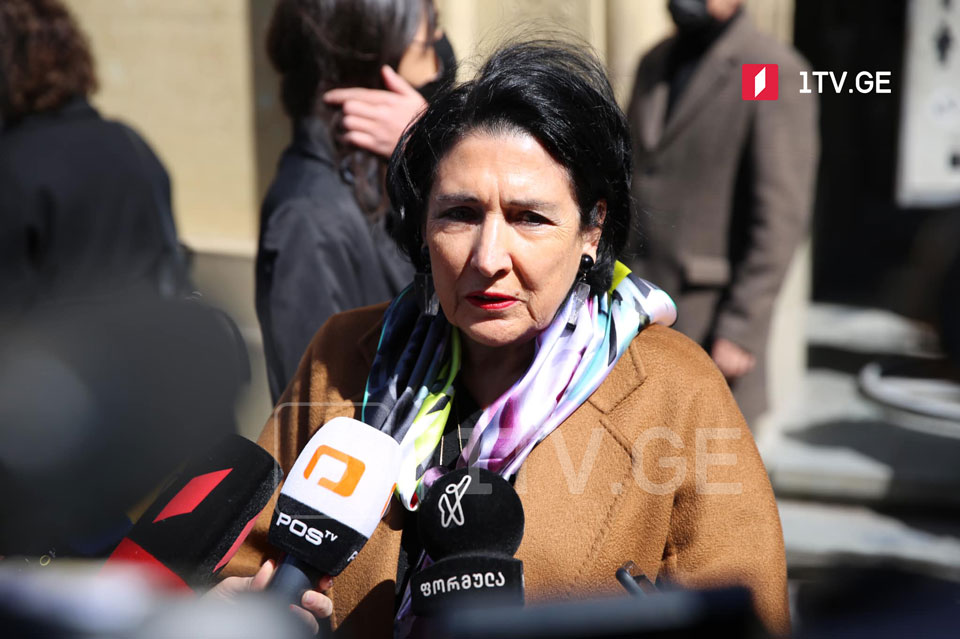 Ukrainian church deserves autocephaly in "due time," Georgian President says
Georgia would not be an independent, strong state without the restoration of autocephaly, said President Salome Zourabichvili in the courtyard of the Sioni Cathedral.
"If no restoration of autocephaly, Georgia would hardly have restored independence. We would not be here today as one independent, powerful state," she said.
According to the Georgian President, new Ukraine is born today, and the Ukrainian Orthodox Church also deserves autocephaly in "due time."
"I cannot help but remember what is happening in Ukraine. A strong, free Ukrainian nation is being born. Perhaps they should also get the autocephaly of their church in due time because Russia has lost all moral rights to share a common faith with any other Orthodox Churches," Salome Zourabichvili said.
The GOC marks the 105th anniversary of the restoration of autocephaly today.
Patriarchal locum tenens Shio Mujiri conducted the solemn church service at the Sioni Cathedral. President Salome Zourabichvili, PM Irakli Gharibashvili, Parliament Speaker Shalva Papuashvili and members of the parliament and Tbilisi City Assembly (Sakrebulo) attended the church service.
Georgian Orthodox Church restored autocephaly on March 25, 1917. World Orthodox Patriarchates officially recognized Georgian autocephaly in 1990.