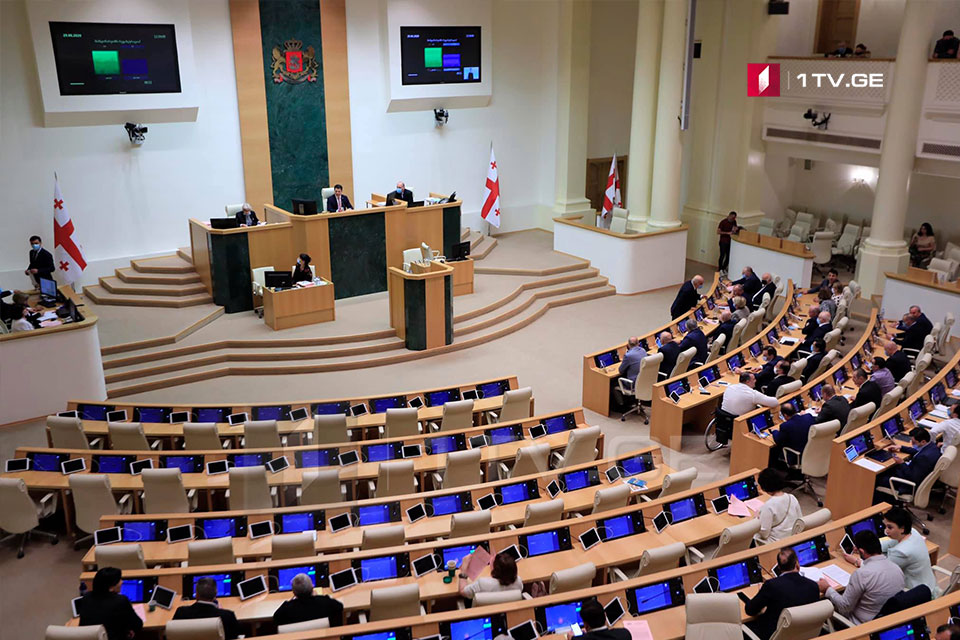 Two opposition parties renounce MP mandates, party lists
Two out of eight opposition parties that secured their seats in the parliament – Strategy Aghmashenebeli and Lelo for Georgia have officially confirmed they stay outside. Each party had four mandates in the new parliament. The first session of the Georgian Parliament of the 10th Convocation Strategy is scheduled for Friday, December 11.
Aghmashenebeli party unanimously decided to renounce the mandates, the party leader Giorgi Vashadze stated after the political council meeting.
The decision is unanimous. We will apply to the CEC tomorrow, renounce the mandates and party list, Giorgi Vashadze said at a media briefing.
The leader of the Strategy Aghmashenebeli added his party would participate in the next round of negotiations with the ruling party if it is held. The situation is difficult, Vashadze elaborated, and the single-party parliament convening is not a victory for anyone, but it is a huge problem and failure of Georgian democracy. We must all think together to save the country and the state from this difficult process, Vashadze concluded.
Mamuka Khazaradze, the leader of the Lelo for Georgia party, said the political council of his party discussed the October 31 elections today. Lelo decided to officially give up its parliamentary mandates.
We once again assessed the elections as rigged. Our party decided to officially withdraw the parliamentary party list and give up our seats in the new parliament. It is not a good decision for the country. It is bad for a democracy when the country has a single-party parliament, Mamuka Khazaradze said.
The party withdrew the list and renounced the mandates, but this does not mean that we refuse dialogue with the Georgian Dream. We will continue the dialogue to agree on holding early elections, Badri Japaridze, another leader of the Lelo party, told journalists.
Eight Georgian opposition parties, which in total obtained 60 out 150 seats in the parliament of the 10th convocation, questioned the October 31 parliamentary election results. Since then, the parties were negotiating with the ruling Georgian Dream party at the facilitation of the US and EU Ambassadors to Georgia. However, no broad-based agreement is made till today.