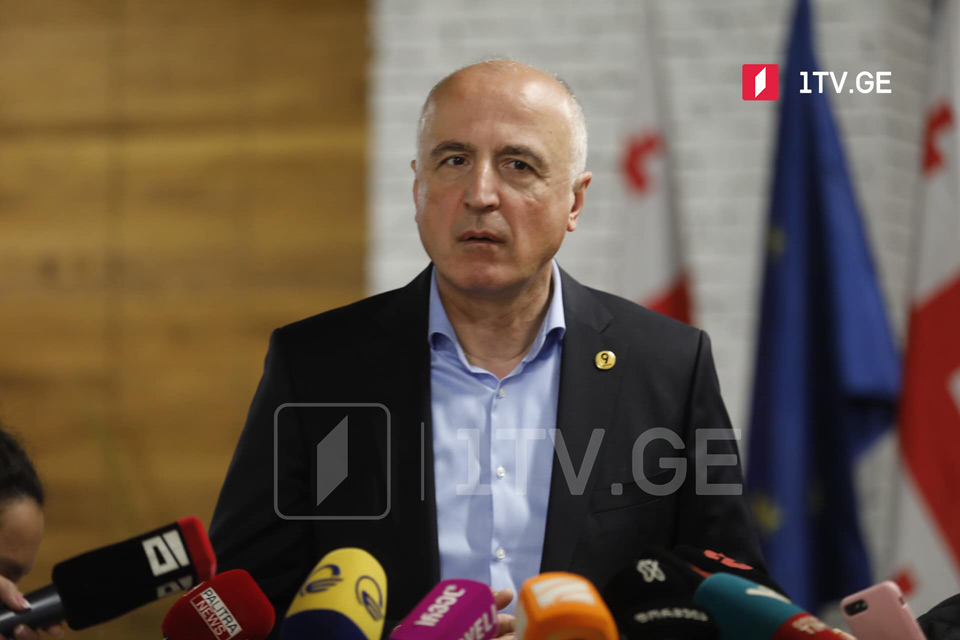 Opposition politicians remark on possible MP mandate termination to Lelo's Badri Japaridze
Opposition MP Salome Samadashvili believes that the termination of the MP mandate to Badri Japardize, one of the leaders of the Lelo Party, by the ruling Georgian Dream (GD) would be a continuation of political persecution against opponents.
According to Samadashvili, the Georgian society observed the trial of "a total absurd" yesterday. If made, the decision will further damage the government and its international reputation.
"Yesterday's decision is juridical absurd which will serve as another example of how Bidzina Ivanishvili (founder and former GD Chair) used the court system for his own agenda. His objective was to stop the construction of Anaklia port at Russia's instruction and he reached the goal," she claimed.
Opposition MP of the Citizens party Aleko Elisashvili said Badri Japaridze should not be stripped of his MP mandate. Elisashvili said he would vote con. "If the issue is pushed forward, it will indicate political vengeance," he said.
Iago Khvichia, MP of the Girchi Party, said that Badri Japaridze's MP mandate suspension should not be put on the agenda.
The parliament will discuss the termination of the MP mandate to the parliamentary Lelo faction Chairman during the spring session. Based on Article 39 of the Georgian Constitution, a lawmaker will be terminated his/her mandate pre-term if found guilty based on the enforced verdict of the court.
On December 12, Tbilisi City Court found founders of TBC Bank and opposition Lelo party leaders Mamuka Khazaradze, Badri Japaridze, and businessman Avtandil Tserteli guilty of fraud and sentenced them to seven years in prison. However, the three will go free as the statute of limitations on the criminal prosecution had passed.