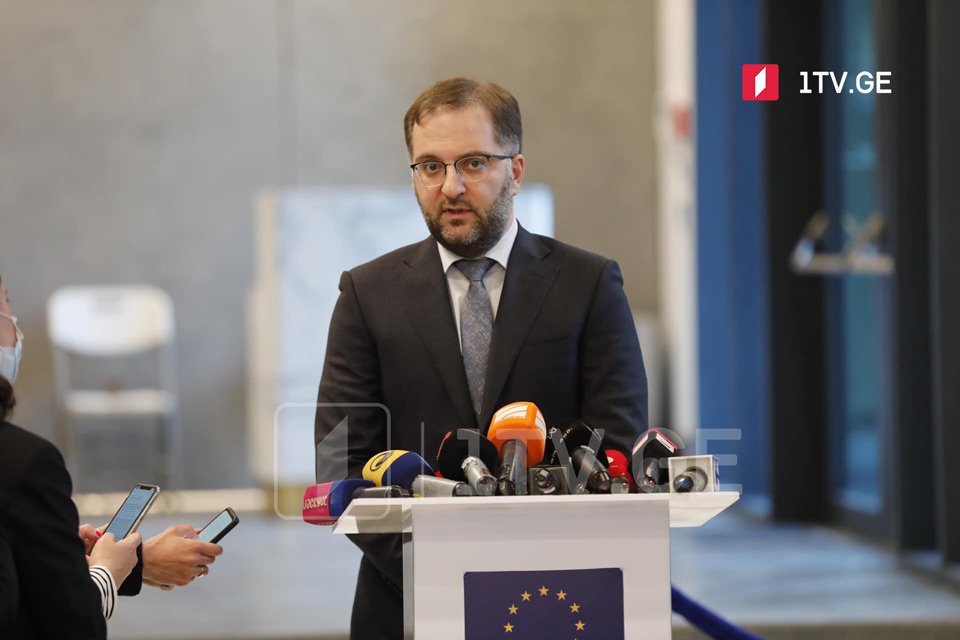 UNM to rally tomorrow to demand ex-President Saakashvili's release
"Tomorrow's rally carries a message to release Georgian ex-president Mikheil Saakashvili as it will lead the country to changes," said United National Movement (UNM) member Akaki Minashvili a day before the scheduled protest. Minashvili believes "a bulk of" supporters will attend it.
"Mikheil Saakashvili must be released promptly. That is important for everyone, firstly, for the country. He is a political prisoner, detained unlawfully. As a huger striker for twelve days, his condition gets worse. He is not a hunger strike because of personal reasons but for the country. That is his fight," Minashvili underscored.
However, some opposition parties rebuff to join the protest, Lelo for Georgia, whose leader Mamuka Khazaradze agrees that politicized justice in Georgia must end "wishing everyone be outside the prison," is among them.
Strategy Agmashenebeli member Paata Manjgaladze says he will join the rally not as a party representative but as an individual.
"If a person is on a hunger strike and running out of vital resources, having communication between the government and the opposition is paramount. It is not a tragedy if the opposition sees the street process as necessary," Manjgaladze asserted.
Saakashvili's lawyer Dimitri Sadzaglishvili noted that the ex-President's health condition is gradually deteriorating; however, "he will not halt it." The lawyer added that Saakashvili's physician is still waiting for a pending response from the penitentiary institution over the entry permit into the prison.
Earlier today, the Chairman of the Parliamentary Health Committee, Dimitri Khundadze, said a special group, staffed by Public Defender, physicians, parliamentary human rights committee, will be set up to monitor Saakashvili's health.