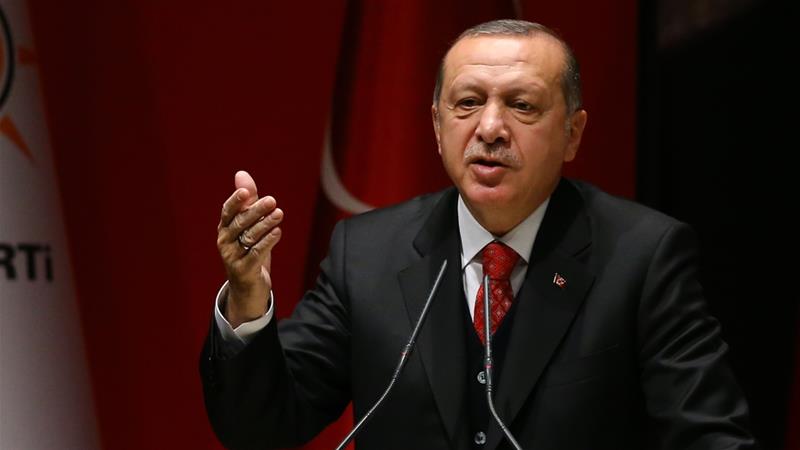 Turkey to hold snap elections on June 24
Turkey's President Recep Tayyip Erdogan has announced a decision to hold snap elections in June 24 this year after he met the leader of the country's opposition Nationalist Movement Party (MHP), Devlet Bahceli, at the presidential complex on Wednesday. The president's decision comes a day after Bahceli called for early presidential and parliamentary elections.
The eagerly-awaited meeting between Erdogan and Bahceli started at 1030 GMT lasted only half an hour, the presidency said, without giving further detail, TRT World reported.
Turkey's main opposition Republican People's Party (CHP) leader Kemal Kilicdaroglu also said on Tuesday he hopes early elections take place in Turkey. The comments surprised commentators since the Justice and Development Party (AK Party) government led by Erdogan has repeatedly insisted there will be no early elections.
The elections are significant because it is only after they are held that a new executive presidency comes into force following the approval of constitutional changes in an April 2017 referendum.
The polls will also give Erdogan a chance to extend his stay in power with a new five year mandate, after already serving 15 years in power as premier and then president. The government on Tuesday indicated it would consider Bahceli's request. But Erdogan refused to make any direct comment on the situation until he met with the MHP leader.
Erdogan has established a formal alliance with the MHP to fight the elections, making it hard for his party to dismiss Bahceli's call out of hand. MHP leader since 1997, Bahceli is seen as a kingmaker in Turkish politics. He precipitated the 2002 snap polls that brought AK Party to power. The AK Party has ruled Turkey ever since.