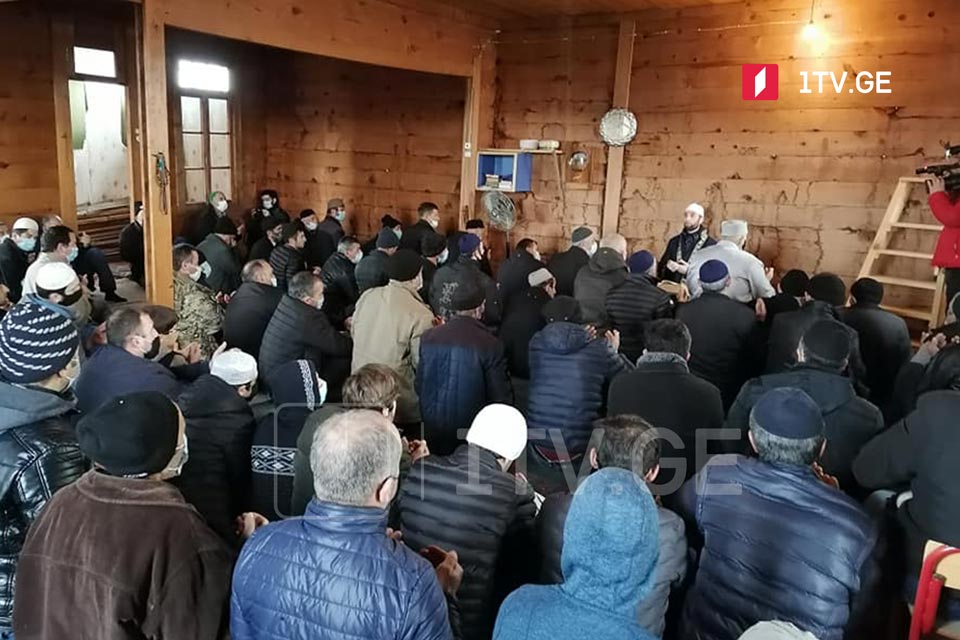 Traditional Friday prayer held in Buknari village
Muslims held their traditional Friday prayer in Buknari village in western Georgia.
Mufti of Georgia Adam Shantadze attended the prayer with local Muslims and representatives of the Muslim community from different Georgian regions.
Zurab Nasaria, Guria Regional State Envoy, said that the conflict between the Christian and Muslim locals began based on the information released on the social network.
Representatives of non-governmental organizations and civil activists also arrived in the village.  MP from Social Democrats Party Davit Zilpimiani met with representatives of the Muslim Community.
"The government should investigate the conflict, and no destructive political force should be allowed to use the situation for private purposes," MP Zilpimiani said.
A dispute between the Muslim and Christian communities in Buknari was followed by a clash today between the opposition UNM member Beso Katamadze and the ruling party MP Vasil Chigogidze, who arrived at the scene.
The Head of the Adjara Police Department informed the police removed UNM member Beso Katamadze from the territory to diffuse the tension, detained no one.