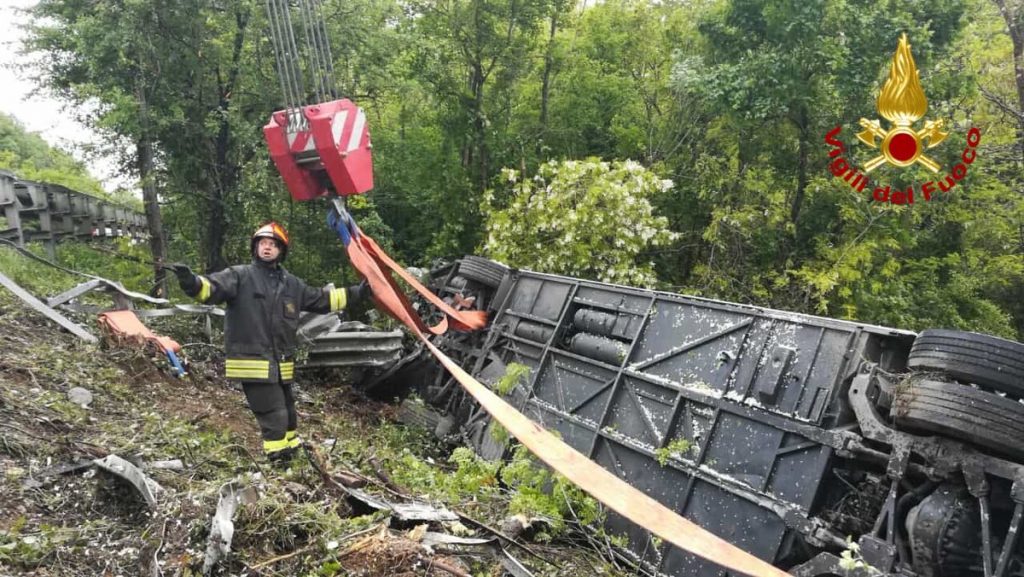 Tourist bus slips off road in Italy
A tourist bus has slipped off the road in Italy. One tourist was killed and at least 15 were injured as a result of the accident.
According to the BBC, the bus was transporting tourists from Russia and Eastern European countries. Russian Embassy in Italy confirmed that there are 10 Russian citizens among those injured. The health condition of 4 of them remains critical.
Ministry of Foreign Affairs of Georgia is verifying the information if there were Georgian citizens among the tourists on board of the bus. The bus was traveling from Siena to Florence.