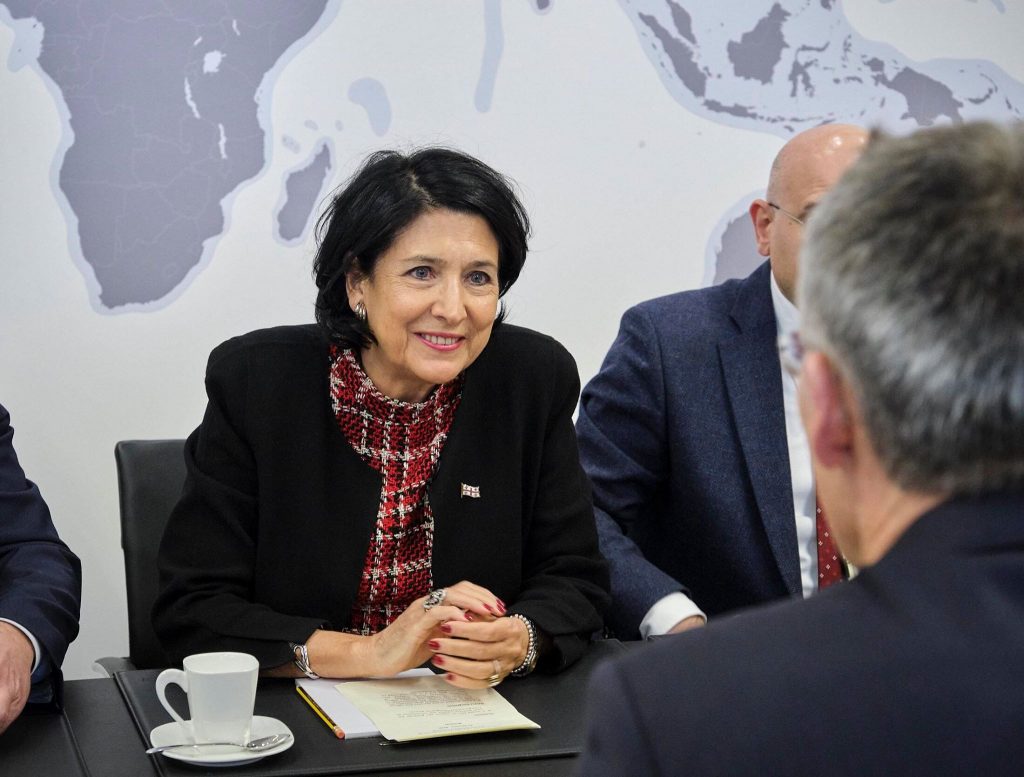 Salome Zurabishvili – I will tell all partners that Georgia is ready for integration into NATO
It is very important that all political forces, population, the government and those, who will be in power in the future, share the wish of Georgia's integration into NATO – Georgia's President Salome Zurabishvili, being with the first official visit to Brussels, Belgium, said after the meeting with Jens Stoltenberg, NATO Secretary-General, during a joint press conference.
On the question of First Channel how President of Georgia planned to persuade NATO partners that Georgia was ready for integration into the alliance, Zurabishvili said that Georgia had already made a decision and that passage in that regard had been written in the Constitution.
"There cannot be any other stronger signal of political will. . . .  The consensus is very important. I will talk about this consensus with all partners in bilateral formats. I will repeat that Georgia wants and is ready for integration into NATO and that Georgia carried out all the required reforms," Zurabishvili stated.
Georgia's President arrived in Brussels on January 21. She will return to Georgia on January 23.