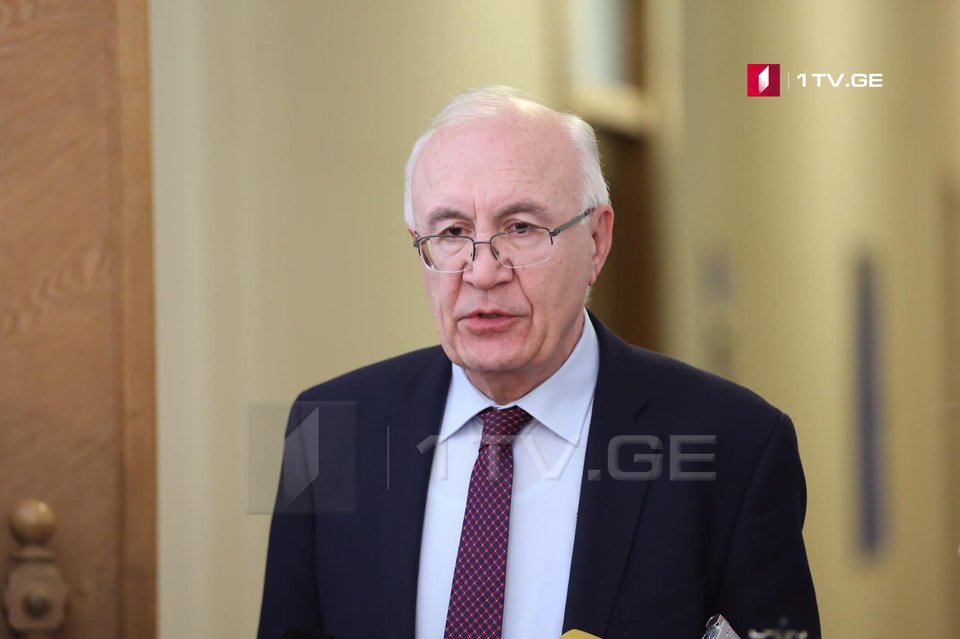 Russia's objection to NATO enlargement to be nothing new, PM's Special Representative says
"There is nothing new in Russia's objection to NATO enlargement," said Zurab Abashidze, Georgian Prime Minister's Special Representative for Georgia-Russia Relations.
Abashidze believes that Russia's reinvigoration is linked to its foreign policy and internal political agenda. These two elements illustrate the result. "Obviously, Russia, its political elite, and leaders think that they have a favourable moment," Abashidze told reporters in the parliament.
During the parliamentary Foreign Relations Committee sitting, PM's Special Representative spoke in detail about steps by Georgia since 2008 not to admit the "new geopolitical reality".
Abashidze also echoed unlawful detentions of Georgian citizens, namely the issue of Mamuka Chkhikvadze, a former law enforcer detained by Tskhinvali occupation forces. He said the Abashidze-Karasin Prague format does not cover such topics. These facts are considered within the Geneva International Discussions (GID).
Zurab Abashidze also remarked on an argument that Georgia has to be more uncompromising with Russia. "We spare no effort and use all channels and mechanisms to release our citizens. We have such experience, and we manage to free them. I hope it will happen this time too," Zurab Abashidze claimed.