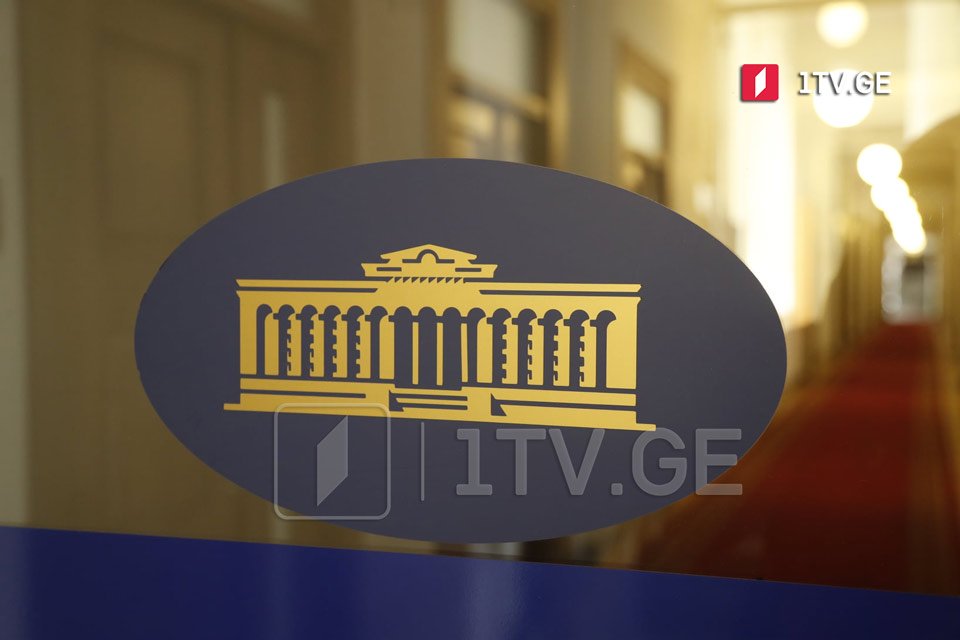 Representatives of EU and US Embassies meet parliamentary political groups
Acting Head of the European Union Mission in Georgia Julien Kramps and Political Officers of the U.S. Embassy Lana Owen and Evan Elliott met Chairman of the Parliamentary Political Group "Citizens" Aleksandre Elisashvili, Chairman of the Parliamentary Political Group "Lelo" – Partnership for Georgia" Davit Usupashvili, "United National Movement" – United Opposition member Khatia Dekanoidze and Mikheil Daushvili, a member of the parliament.
implementation of the 12-point recommendations of the European Union was the main topic.
"We talked about how the 12 tasks we have from the European Union are being carried out in order to receive the long-awaited EU membership candidacy, I told the guests what is being done in the parliament, how intensively these working groups are working, how much the opposition is involved in this matter. Special attention was paid to justice reform. We informed the diplomats that we are the only party that has presented an alternative vision to the "Georgian Dream" regarding justice reform and how important it is," said Aleksandre Elisashvili following the meeting.
"Discussing the issues related to the EU membership candidate status, the representatives of both embassies expressed their readiness to help us in this direction. They are interested in how the depolarization process will proceed. I introduced them to Lelo's position that we will actively participate in these issues at the committee and plenary sessions, as for the preparatory stage, working groups, etc., here it is better for everyone to reconcile their opinions and where these issues are actually discussed in an open process, i.e. the committees At the sessions, let's present our positions there," said Davit Usupashvili.
"We talked about the implementation of the recommendations of the European Union, I introduced our position to the diplomats, that we see active debates in the parliamentary committees and the session hall about the implementation of these 12 recommendations. In addition, we talked about the general political situation in Georgia, especially about the foreign policy course," said Khatia Dekanoidze.