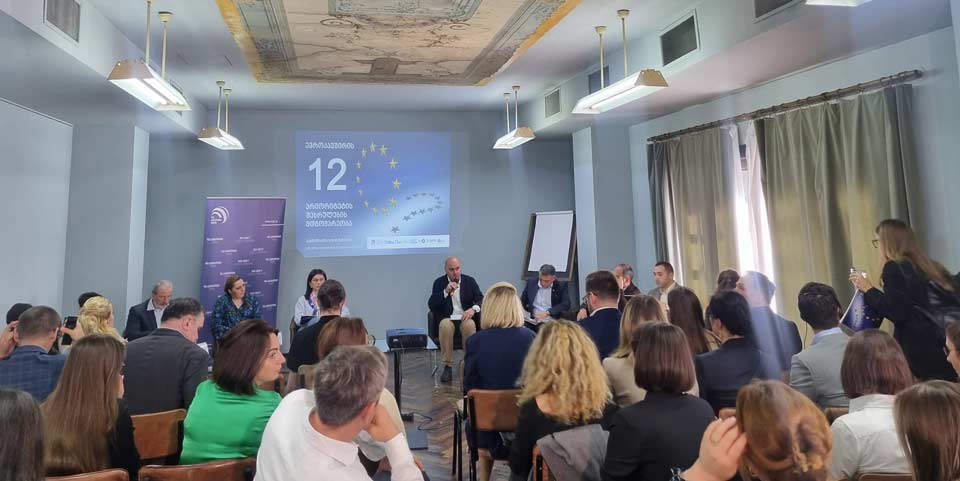 NGOs jointly assess gov't performance on EC's 12 recommendations
Eight non-governmental organizations prepared a joint assessment document Status Meter on the fulfilment by the Georgian government of the EC's 12-point recommendations.
The document reviews the progress from January 15 to April 30, the current situation and future steps.
Representatives of the civil sector, political parties and Diplomatic Corps attended the presentation. The report stresses that, as of now, the government fully met one recommendation, largely fulfilled two conditions, partially fulfilled four points on the list, and five requirements are still pending. No substantial progress is evident from March 31 to April 30 period.
Open Society -Georgia Foundation, Democracy Research Institute, Georgian Democracy Initiative, Georgian Foundation for Strategic and International Studies, Georgia's Reforms Associates, Partnership for Human Rights and two other NGOs provided contributed to the report.