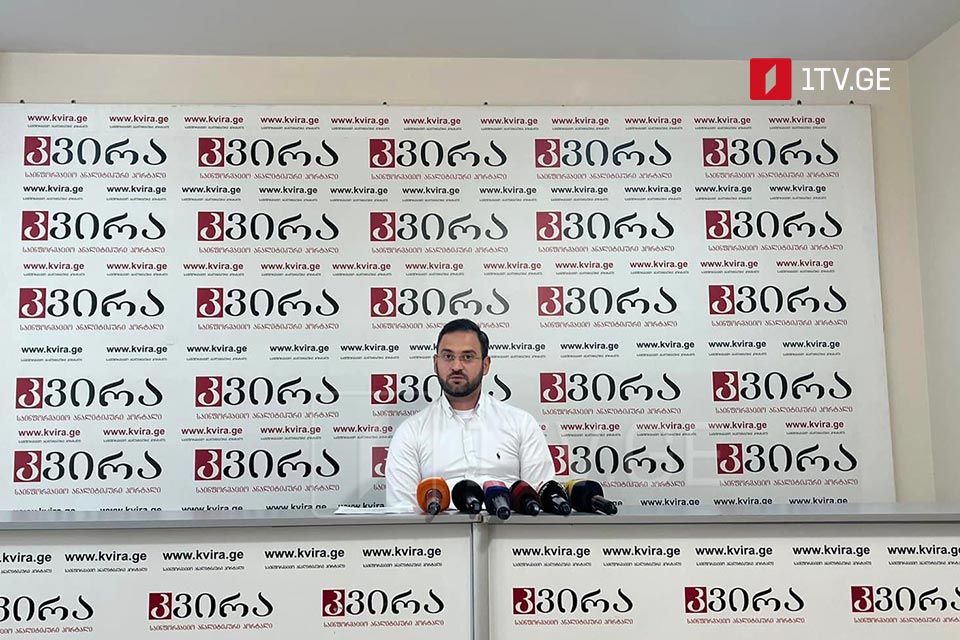 Regional Development and Promotion Center: Political parties circumvent legal requirements through NGOs
Davit Chikhelidze, the founder of the Regional Development and Promotion Center, has called on the audit service to investigate the funding regulations of non-governmental organizations (NGOs) affiliated with specific political parties.
Chikhelidze asserts that some political parties are illicitly receiving donations through NGOs – a scheme that allows them to bypass legal requirements and finance political activities domestically and internationally.
Chikhelidze raises concerns about unlawful donations and contributions from individuals and entities not categorized as permissible by Article 25 of the Law on Political Unions.
"We think that the parties are establishing non-commercial legal entities to sidestep Georgian laws, enabling them to receive undisclosed, illegal donations, particularly from foreign sources, which is prohibited under the law," he said
Chikhelidze named several parties that allegedly use this tactic, including the United National Movement, Girchi – More Freedom, European Georgia, Droa, Citizens, For the People, Republican Party, and Strategy Agmashenebei based on documents obtained by his organization.